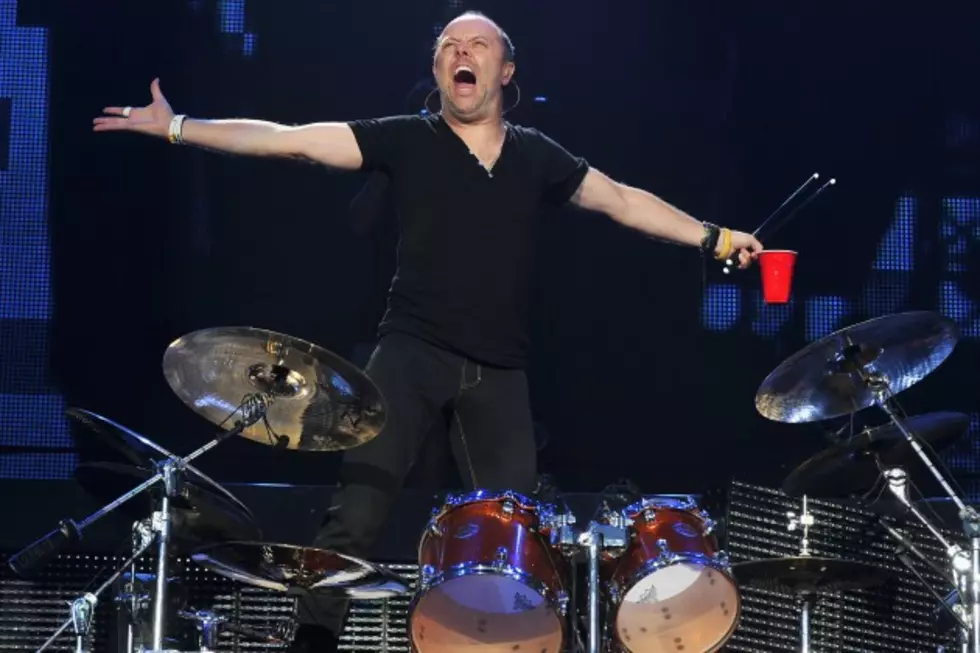 Metallica Announces Lineup for 2013 Orion Music + More Festival
Theo Wargo, Getty Images
Metallica has announced the lineup for the second annual Orion Music + More Festival, which will take place June 8-9 at Belle Isle in Detroit. The metal legends, in addition to Red Hot Chili Peppers, Rise Against, the Deftones and Bassnectar will headline the event.
More than 30 bands on five stages will perform at Orion. As with last year, the undercard leans towards indie and punk, and includes such acclaimed modern bands as Dropkick Murphys, Silversun Pickups, Gogol Bordello and Japandroids.
The "More" aspect of the equation brings attractions that spotlight the personal interests of the festival's stars. The Metallica Museum, James Hetfield's Custom Car & Motorcycle Show, Kirk Hammett's Crypt, Lars Ulrich's Hit the Lights Film Tent and Robert Trujillo's Vans Vert Ramp will all be on display for when you need a break from the music.
"Last year's Orion Music + More Festival was hands down the highlight of the Metallica calendar. A great time was had by all, especially the band members," Lars Ulrich said via press release. "The fact that it also resonated with enough of our fans and friends that it warrants another go-around in '13 is beyond exciting. I can think of no better place than the Motor City, with its rich and diverse history of music, for the second ride on our Orion festival train. Bring it the f--- on!"
At the inaugural event last year in Atlantic City, N.J., Metallica played both nights, performing 'Ride the Lightning' in its entirety on the first night and 'Metallica' on the second.
Fan club pre-sale begins Tuesday (Feb. 26) with the general public getting their opportunity on March 1. Check the festival's website for more information.
More From Ultimate Classic Rock