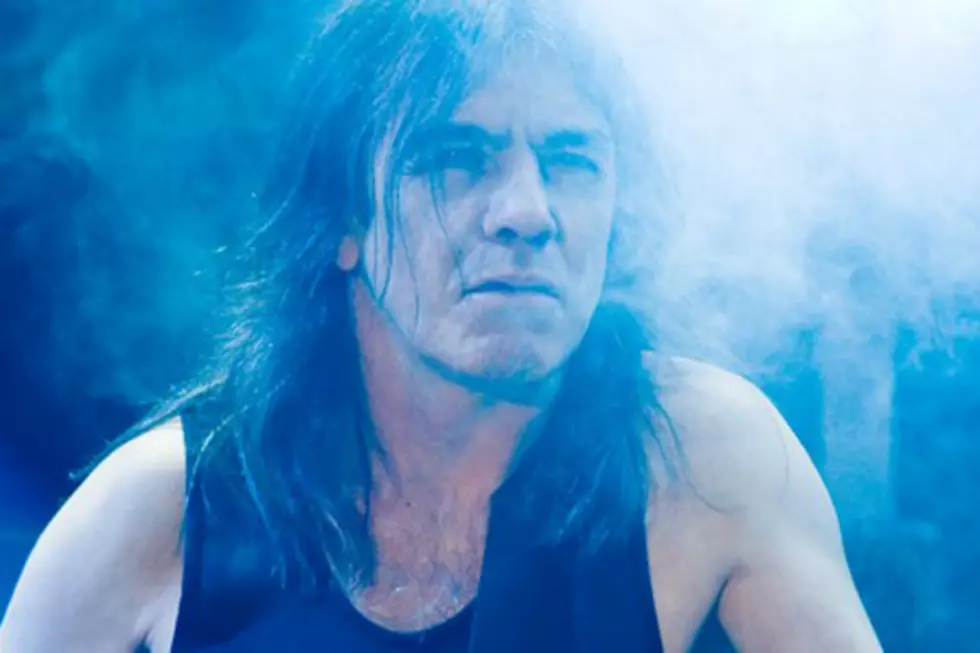 Malcolm Young's Health Issues Go Beyond Dementia
AC/DC
Malcolm Young is battling more than the widely discussed case of dementia that led to his retirement from AC/DC. Angus Young, in a new talk with a Seattle radio station, reveals that his brother has also undergone two separate operations.
"He had quite a few things," Angus tells KISW. "He had a lung operation; he had a heart operation. He seemed to get everything hit him at once, besides his dementia. So he had quite a lot of things going on."
Malcolm Young's family confirmed his dementia diagnosis in September. AC/DC had already announced he was taking a break, while the rest of the group completed 'Rock or Bust.' By the end of September, Malcolm's retirement was official.
Angus Young says Malcolm has recovered from his latest ailments and is doing as well as can be expected, considering his condition. "The physical side of him is great, because he got the best treatment for his lungs and for his heart," Angus said. "At the moment, he's in good care. He's happy himself, because he's being well looked after."
Stevie Young, Malcolm's nephew, replaced Malcolm on rhythm guitar -- just as he did in the late '80s, when Malcolm was battling issues with alcohol.
"Stevie has been out with us in 1988, so it was obvious for us [to ask] Stevie to come on in and do what he's doing," Cliff Williams adds. "And it worked very well. Stevie is very much like Malcolm in his playing and personality-wise, so to find that was very ... It was an obvious choice, as I say. Mal plays in a very unique way, and Stevie plays right along the same way. For us, it was a good fit."
See Angus Young and Other Rockers' Yearbook Photos
Learn More About AC/DC's Early Years
More From Ultimate Classic Rock