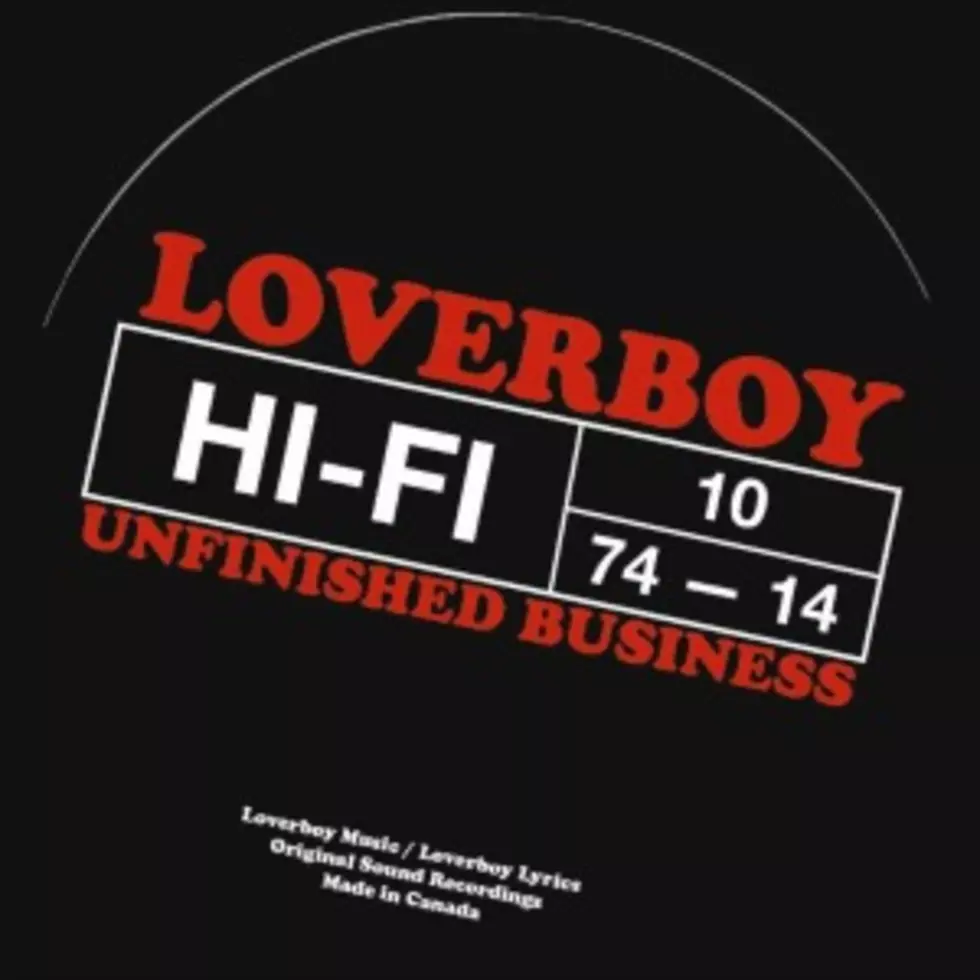 Loverboy Announces New Album 'Unfinished Business'
Loverboy
Loverboy will return later this summer with the band's first album of previously unreleased material in seven years.
The new LP, titled 'Unfinished Business,' has been a long time coming in more ways than one: The track listing brings together songs written throughout the band's career -- including one song, 'Come Undone,' first penned by guitarist Paul Dean some four decades ago. Befitting the disparate origins of the material, the album was recorded at various locations.
Dean contrasted the group's current studio method with the painstaking way they cut 1985's 'Lovin' Every Minute of It,' saying, "We practically lived at Little Mountain Studios for six months [in 1985], but it's a new world. I do everything on my laptop now. Way better!"
Initially, Dean reportedly wanted to give the album away as a token of appreciation to the group's fans, but after that idea was shot down, Loverboy involved their online community by asking them to vote on the record's title. "No question, that was the one. We put the song titles up and explained that this album was 40 years in the making," Dean explained. "It was a fun thing. Some of the titles they came up with were hilarious, but perhaps a little inappropriate for Walmart."
The end result, due July 15, is a collection being released "to show our appreciation to the fans who have supported us all this time," Dean adds. "I guess one day we'll have to stop calling the new album 'Unfinished Business.' It sounds pretty much complete to me. And it only took us 40 years!"
You can check out a free stream of 'Nights' below, courtesy of the band's Facebook page.
More From Ultimate Classic Rock