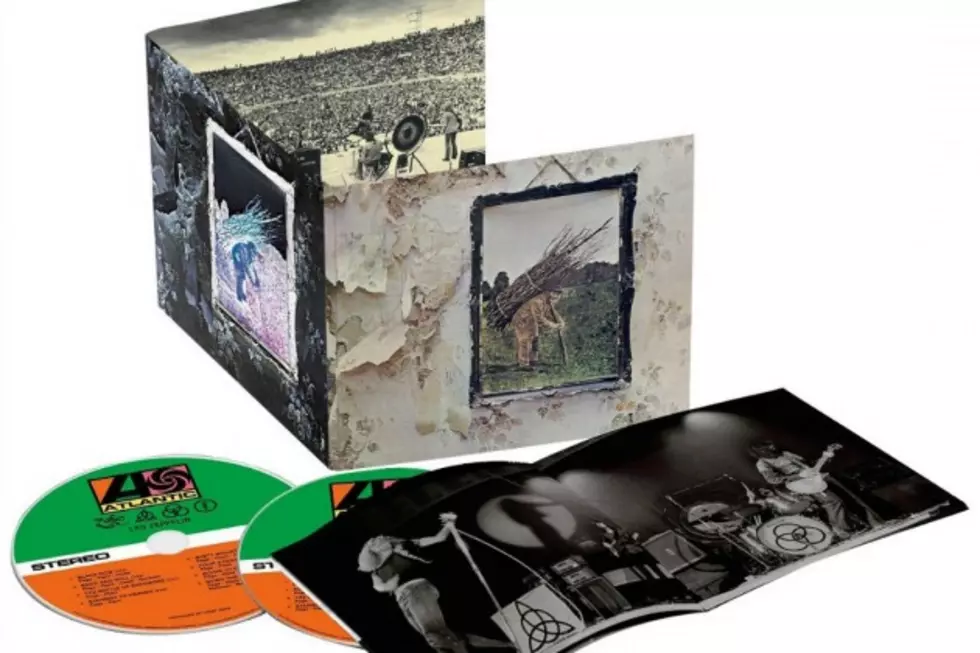 Led Zeppelin Unveil Alternate 'Rock and Roll' Mix From Expanded 'IV' Reissue
Atlantic
Led Zeppelin will continue its deluxe reissue series with expanded versions of 'Led Zeppelin IV' and 'Houses of the Holy' on Oct. 28, and they're offering fans a sneak peek at what's on offer in the 'IV' box right now by streaming an alternate mix of their classic 'Rock and Roll.'
The previously unreleased take premiered at Rolling Stone, where guitarist Jimmy Page looks back on one of the band's signature songs by saying, "'Rock and Roll' has just got that cheeky energy about it. It's a party. 'It's been a long time since I rock and rolled.' It says it all, really. It's great lyrics, and it's a great performance."
"As a song, it was actually kind of punky, pre-punk," adds John Paul Jones. "It was really fast too, onstage anyway. It just got really quick, a lot of energy. It's a lot of fun to play. The crowd loved it. We loved it."
You can listen to the alternate mix of 'Rock and Roll' below.
You Think You Know Led Zeppelin?
More From Ultimate Classic Rock