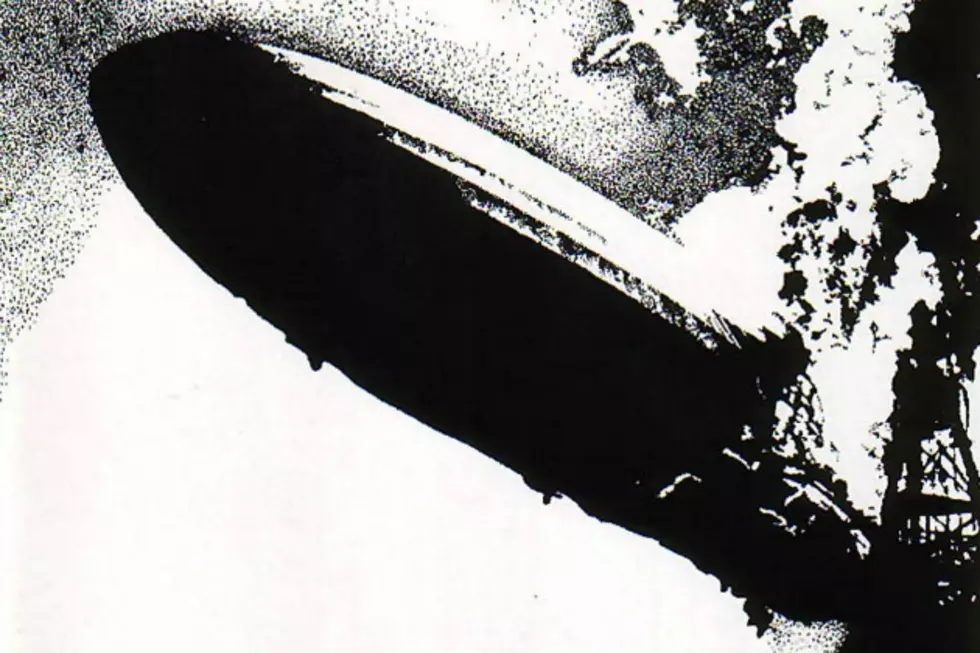 Led Zeppelin Reissues Will Continue in 2015
Atlantic Records
The Led Zeppelin remasters that Jimmy Page has been working on will start seeing the light of day in 2014 -- but it'll take a little longer than we initially believed for all of them to arrive in stores.
Page shared the good news, bad news in an update on his website, writing, "The first of the Led Zeppelin reissues -- comprising of 'Led Zeppelin I,' 'Led Zeppelin II' and 'Led Zeppelin III' -- will be released this year. I've also been working on some of my own material from the archives that will be unleashed in 2014."
The amended release schedule makes sense from a label perspective, as it gives Atlantic Records more time to fully promote each release while reducing the risk of flooding the marketplace with so many deluxe Zeppelin boxes at once that fans won't be able to buy them all. Still, it's at least a little disappointing, given that Page's previous comments seemed to indicate that the entire run of reissues would come out in 2014.
There's still no word on what exactly we can expect to find inside each box, although Page has been fairly vocal in his belief that the new versions boast vastly improved sound, and unreleased material is rumored for each album in the series. Page's promise of solo archival releases is intriguing too -- given how sporadically he's released his own material over the years, it seems safe to assume there's no shortage of tapes in his personal vaults.
More From Ultimate Classic Rock