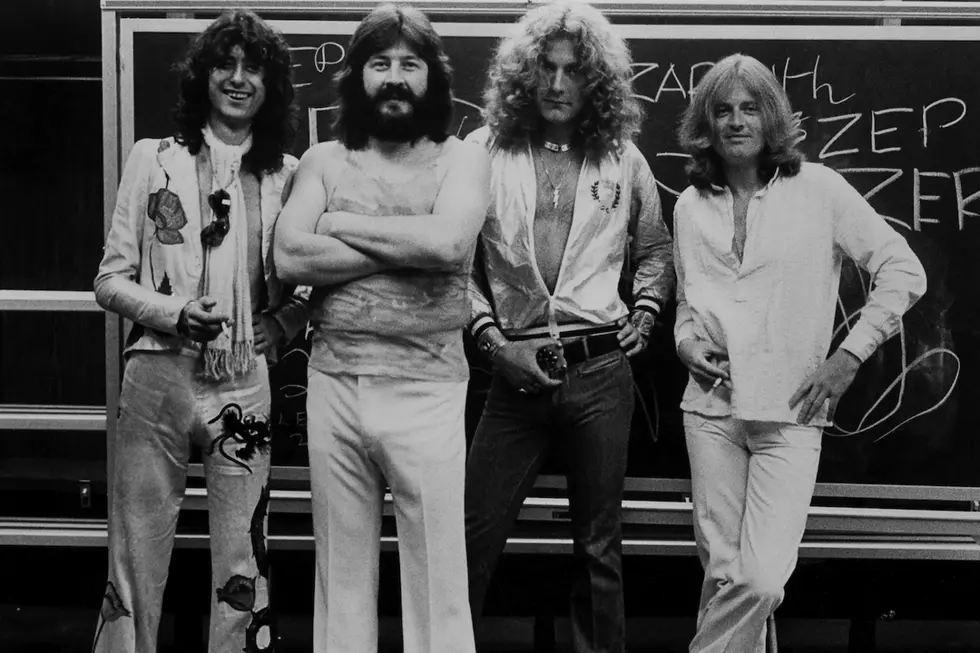 Led Zeppelin, 'Hots on For Nowhere (Reference Mix)': Exclusive Premiere
Atlantic Records
This alternate take on "Hots on For Nowhere," a song by Robert Plant and Jimmy Page that grew out of the sessions for 1975's Physical Graffiti, is part of an expanded deluxe-edition package that also features tempting extras like a reference mix for "For Your Life" and a previously unheard instrumental with the curious title of "10 Ribs & All/Carrot Pod Pod (Pod)."
Led Zeppelin has already released a bonus track called "Sugar Mama" from a tandem reissue of 1982's Coda, which is due on July 31 alongside Presence and an update of 1979's In Through the Out Door.
Each will be available as a single remastered CD, a deluxe-edition multi-disc set with unreleased companion audio, single remastered LPs on 180-gram vinyl, deluxe-edition remastered vinyl LPs with companion audio and as digital download remasters. The super deluxe box set also includes a hardbound, 70-plus page book filled with rare photos and memorabilia.
In Through the Out Door was the last original Led Zeppelin project, released a little over a year before the death of drummer John Bonham in 1980. Coda collected leftover odds and ends from throughout the band's illustrious career.
See Led Zeppelin and Other Rockers in the Top 100 Albums of the '70s
You Think You Know Led Zeppelin?
More From Ultimate Classic Rock