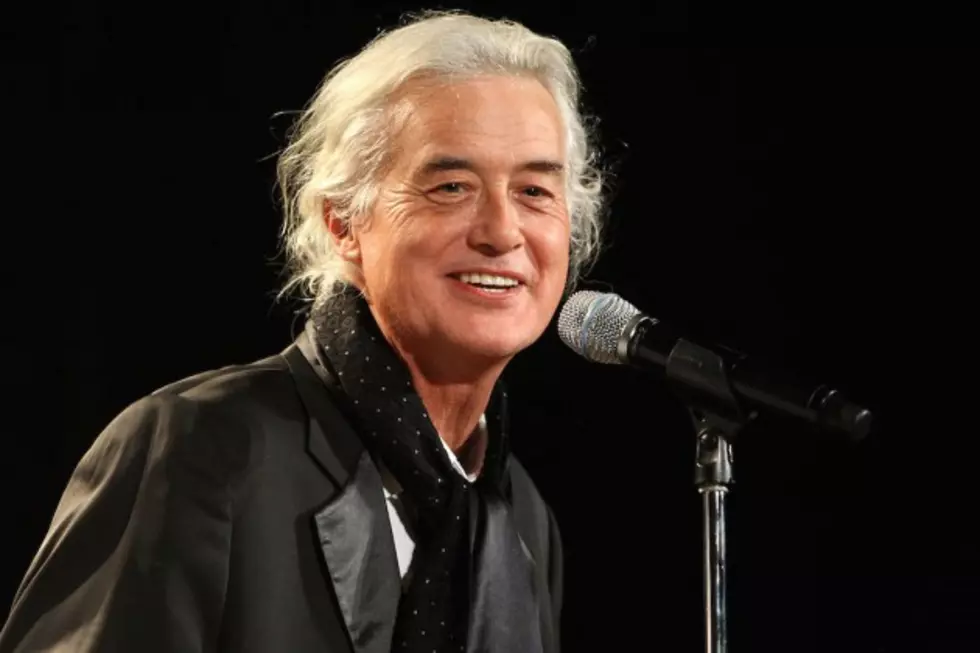 Jimmy Page Says Next Solo Album Will Be 'Quite Different'
Stephen Lovekin, Getty Images
It's not often that Jimmy Page releases a new album, but even his rare solo outings have shared much with Led Zeppelin's core sound. But the guitarist says fans might be in for a big surprise with his next record.
"What I'm doing is something that's going to be quite different," Page said during the West London launch of the 40th anniversary reissue of Zeppelin's 'Physical Graffiti.' "It wouldn't be anything that hopefully you'd imagine I would do."
The as-yet-untitled project will be Page's first since 'Outrider.' Led Zeppelin bandmate Robert Plant appeared on one song from that 1988 release; Jason Bonham -- who later filled in for his late father at the band's 2007 reunion show -- played on all but two of the songs. A full-length collaboration with Plant followed in 1998.
As for the 'Physical Graffiti' reissue, Page said the extra disc of early demos and alternate mixes will give new perspective to the original release. "It's so good to be able to present this, because you can see the bare bones of it, but you also know what it becomes," Page added. "It's a really good illustration of why this whole companion disc series is so good."
You Think You Know Led Zeppelin?
See the Yearbook Photos of Jimmy Page and Other Rock Stars
More From Ultimate Classic Rock