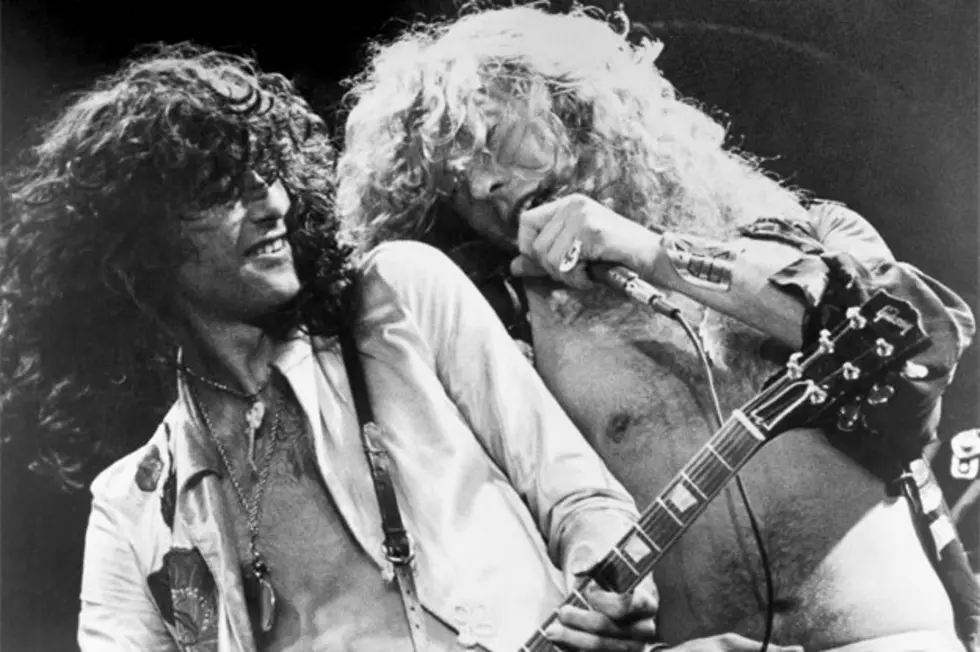 No. 27: 'Communication Breakdown' – Top 50 Led Zeppelin Songs
Michael Ochs Archives, Getty Images
'Communication Breakdown' is Led Zeppelin at their early, primal best. One of the greatest riffs of all-time powers the hell out of this raw rocker, which is No. 27 on our countdown of the Top 50 Led Zeppelin Songs. It's pure teenage rock and roll dragged down from the '50s into the heady hard rocking late-'60s. The urgency of the playing coupled with the universal angst of the lyrics make this a winner from the start.
Jimmy Page delivers a blistering solo midway through, while Robert Plant never sounded so desperate. This was the sound of a young and hungry rock and roll band at full throttle. Its simplicity and urgency would, sadly, never rear its head in quite the same unhinged way again. Somehow 20-minute reworkings of 'Dazed and Confused' and the like became standard, leaving steamrollers like this behind.
The song was released as the flip side of the band's first single, 'Good Times Bad Times' in early 1969, and early live versions are even more raw and aggressive. Page's rapid fire, downstroke riffing would also prove to be an influence on the punk style. In an interview with Misunderrated.com, Ramones drummer Marky Ramone says this song in particular was a big influence on the band's guitarist, Johnny Ramone.
It has been covered by everyone from metal legends Iron Maiden to garage rockers the Fleshtones, and 44 years on, it still delivers a beautiful kick in the gut. As the saying goes, made to be played LOUD!
More From Ultimate Classic Rock