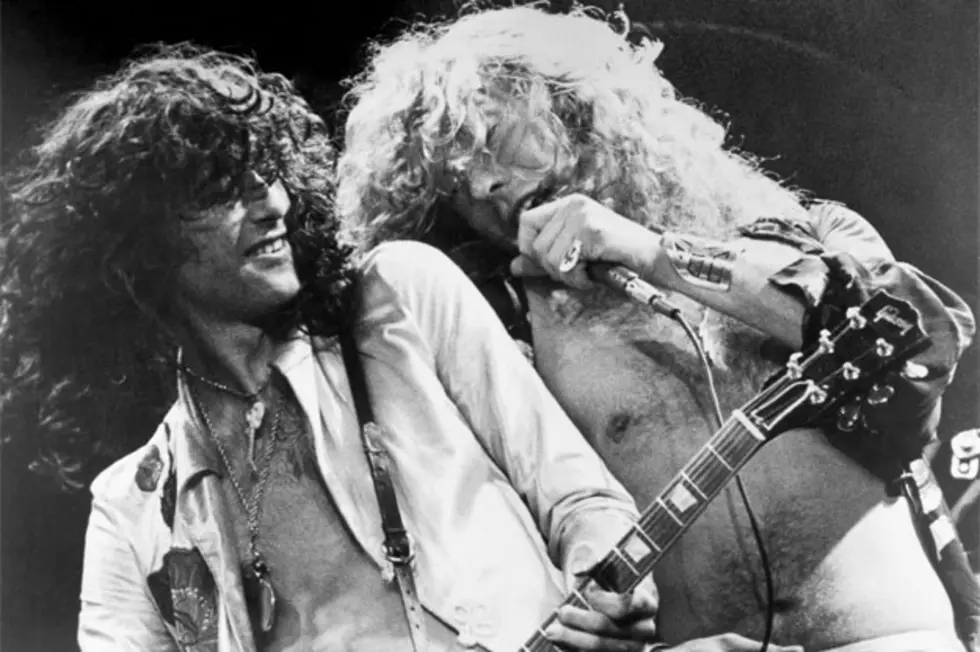 No. 26: 'Bring It On Home' – Top 50 Led Zeppelin Songs
Michael Ochs Archives, Getty Images
Bookended by a sensually dangerous reiteration of Williamson's side, Jimmy Page and Robert Plant proceed toward a rattling and utterly original midsection that couldn't be further from the old 45 that inspired it. The problem was that they didn't credit the initial single's author, Willie Dixon, leading to a bombshell 1972 lawsuit on his behalf from Chess Records' publishing arm, Arc Music.
The court action was eventually settled for an undisclosed sum, but the damage was done. Led Zeppelin's 'Bring It On Home' was doomed, it seemed, to endless whispers about theft. Leaving aside the obvious misstep of not giving credit where credit was due, however, the track works as a signpost for the band's sharpening compositional skills. "Bring It On Home," in between the Williamson stuff, lurches with a carnal violence -- thanks in no small way to Plant's eruptive vocal. Led Zeppelin hadn't quite honed its vision of combining bone-deep blues and heavier sounds, but the band was getting closer.
Of course, controversy persisted. Page, in a 1977 talk with Trouser Press' Dave Schulps, addressed it head on: "Christ, there's only a tiny bit taken from Sonny Boy Williamson's version and we threw that in as a tribute to him," the guitarist countered. "People say, 'Oh, 'Bring It On Home' is stolen.' Well, there's only a little bit in the song that relates to anything that had gone before it, just the end."
The song would eventually be issued on the 2003 live document 'How the West Was Won' as part of a medley. 'Bring It On Home' (credited to Dixon) is now listed with a newly renamed middle portion called 'Bring It On Back,' the group-written original. If Led Zeppelin had only done that from the first, this brawny triumph might just have been more famous for how it sounded, rather than how it was litigated.
More From Ultimate Classic Rock