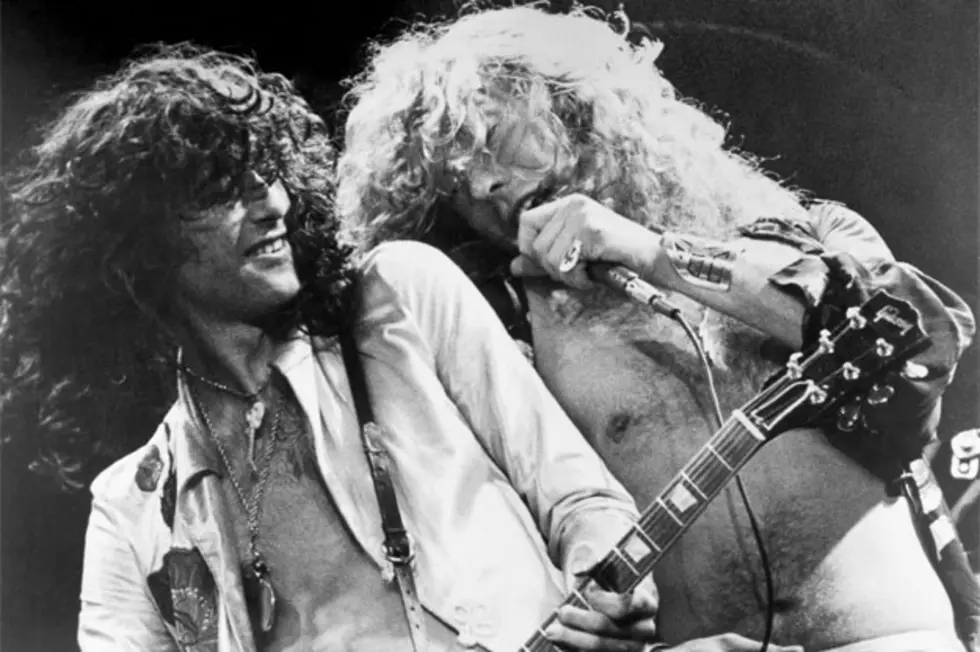 No. 25: 'Out on the Tiles' – Top 50 Led Zeppelin Songs
Michael Ochs Archives, Getty Images
A definite highlight of 'Led Zeppelin III,' 'Out On The Tiles' features one of the band's poppier choruses that fits perfectly alongside the total rock action going on underneath. One of Jimmy Page's best riffs ever powers this heavy monster, which marks the halfway point on our list of the Top 50 Led Zeppelin Songs. The guitar line winds its way in and around the rock solid rhythm section, as Robert Plant dishes out a stellar vocal performance.
The song is one of very few that features a writing credit for drummer John Bonham. As the story goes, the title refers to something drummer John Bonham used to say in reference to going out to the bars, saying he was going 'out on the tiles.' Page and Plant seized on the idea and ran with it, but not without giving credit where 'twas due. Plant manages to fit in a mouthful and a half of lyrics into a small space, which only adds to the urgency of the tune.
'Out On The Tiles' is a pure hard rocking groover that never lets up. The syncopation of the riff makes it instantly memorable as it grabs you and pulls you in. Though the recording has a real 'live' feel to it, the song was rarely played in concert by the band. Shame, as it truly is one of their best and most fierce rockers.
More From Ultimate Classic Rock