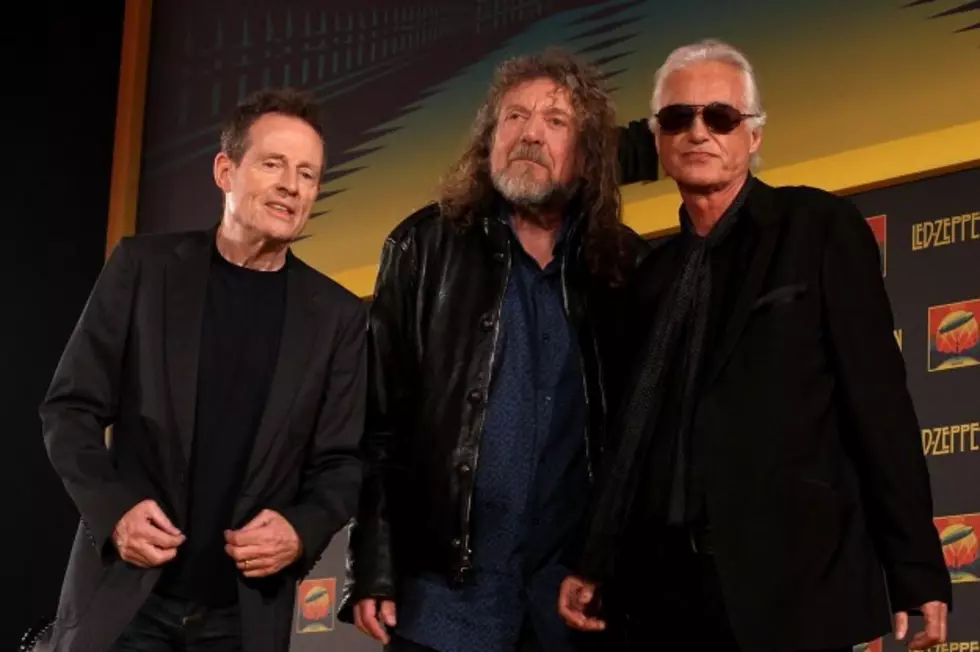 Led Zeppelin's 'Celebration Day' to Get Encore Film Screenings
Danny Martindale, Getty Images
By popular demand, Led Zeppelin will have another screening of their reunion concert film, 'Celebration Day' at theaters across the country on Nov. 13 at 7:30PM. The decision follows last month's successful showing of the movie, which brought in $2 million in one night.
In a press release, the band states that, since the Oct. 17 premiere of 'Celebration Day,' Zeppelin's website has received 1.7 million hits per day, with 46,000 searches for local show times and 4,000 requests for re-screening every day.
The reunion concert took place at London's 02 Arena on Dec. 10, 2007, with Jason Bonham taking the place of his late father, John Bonham. The show was a tribute to Ahmet Ertegun, the legendary record executive who signed the band to Atlantic Records, which he co-founded in 1947. Tickets were distributed via lottery, with 20 million fans applying for only 18,000 seats. The band do not plan to have another reunion show, but they will receive a Kennedy Center honor on Dec. 2.
More From Ultimate Classic Rock