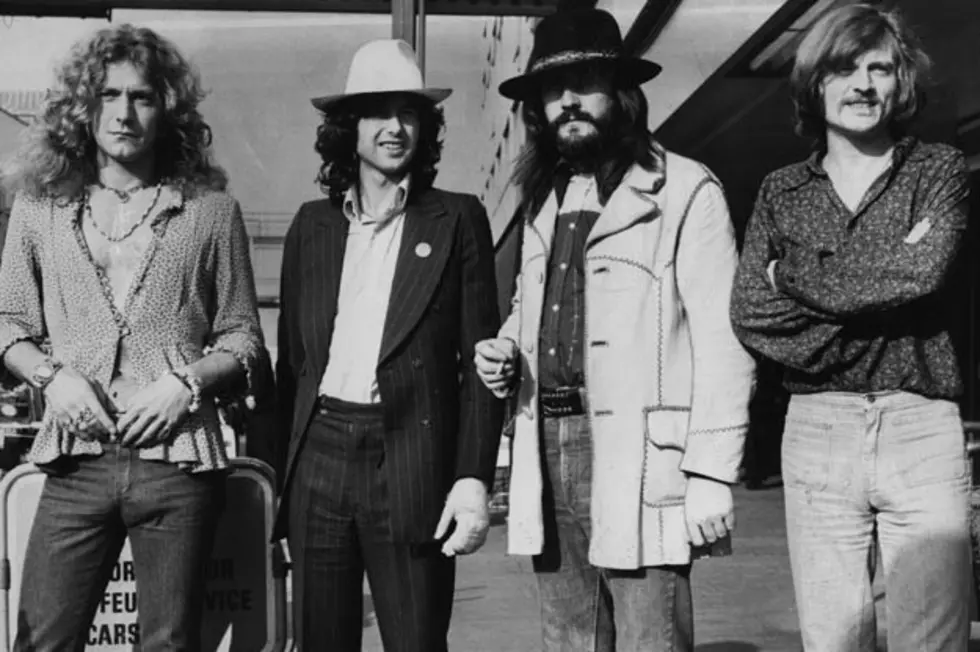 Led Zeppelin to Receive 2012 Kennedy Center Honor
Evening Standard / Hulton Archive / Getty Images
Kennedy Center Chairman David M. Rubenstein stated, "Led Zeppelin's John Paul Jones, Jimmy Page and Robert Plant transformed the sound of rock and roll with their lyricism and innovative song structures, infusing blues into the sound of rock and roll and laying the foundation for countless rock bands."
The evening will also find blues great Buddy Guy, actor/director Dustin Hoffman, late night television host David Letterman, and ballerina Natalia Makarova receiving tributes as well.
The bash will take place at the Kennedy Center Opera House, with the 2012 honorees seated with the President of the United States and Mrs. Obama as they receive tributes from their peers and fans. In addition, each of the honorees will be included in a supper dance prior to the festivities with the Obama family, and a State Department dinner hosted by Secretary of State Hillary Clinton on Dec. 1, the night prior to the celebration.
The 2012 Kennedy Center Honors will be broadcast on CBS Dec. 26 at 9:00PM ET/PT.
More From Ultimate Classic Rock