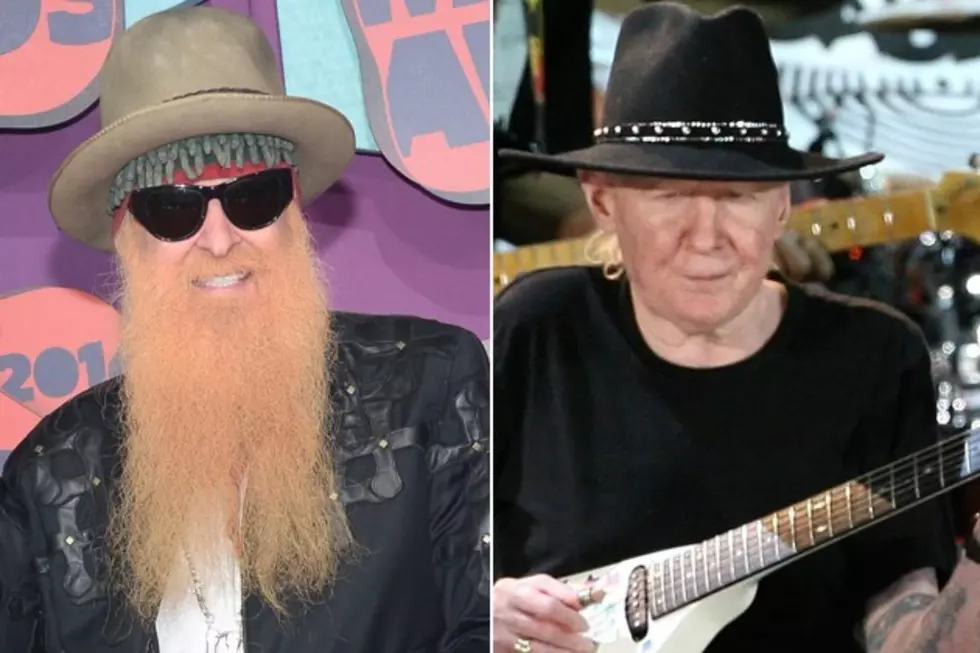 ZZ Top's Billy Gibbons Joins Johnny Winter on New Song, 'Where Can You Be'
Michael Loccisano / Tasos Katopodis, Getty Images
ZZ Top's Billy Gibbons sits in with the late Johnny Winter on the appropriately titled 'Where Can You Be,' a blast of incendiary 12-bar blues-rock that you can listen to above.
Gibbons, speaking to the Wall Street Journal, praised Winter' "technical six-string prowess as well as a distinctive singing style that reflected more blues than one might expect from a very light-skinned albino." He goes on to describe their friendship as "a long-lasting, good-time, blues-infused bond. Thick as thieves and tight as nails."
Produced by sideman Paul Nelson, 'Step Back' comes out on Sept. 2. It's the late guitar great's first album since 2011's 'Roots' and a massive career-spanning compilation that was released earlier this year.
More From Ultimate Classic Rock