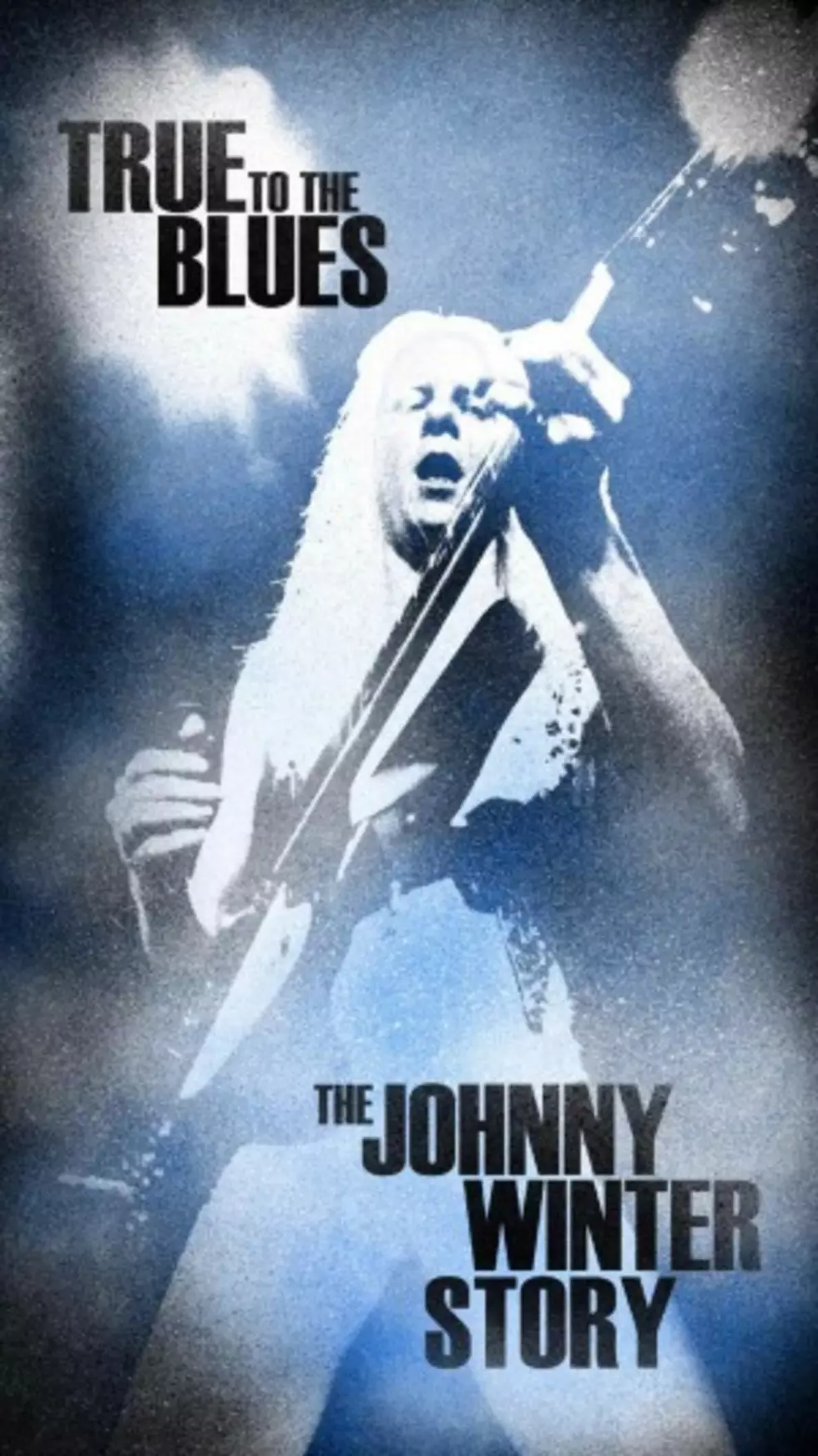 Johnny Winter, 'True to the Blues: The Johnny Winter Story' – Album Review
Legacy
How do you sum up a recording career spanning more than five decades and over 25 albums? There's obviously no foolproof way to do it, but the folks at Legacy have made it look easy with 'True to the Blues: The Johnny Winter Story.'
Winter flashed his prodigious musical talent early, working the local circuit with his brother Edgar as a boy and cutting his first single while he was still in his teens. Winter's youthful knack for finding a microphone and a rolling tape machine set the tone for his recording career, which has seen him working for a long list of labels (Imperial, Columbia, Alligator, and Virgin, just to name a few) and releasing a slew of records -- many of which reached stores without his knowledge or consent.
All of which is to say that 'True to the Blues' producer Jerry Rappaport had his work cut out for him when he set out to condense Winter's career into a four-disc box that managed to be comprehensive while still hanging together as a listening experience. It's a testament to Winter's singular musical focus that even though times have certainly changed over the years -- and he's seen more than enough hard times to qualify for grizzled bluesman status -- the Johnny Winter you hear on Disc One, Track 1 (1968's 'Bad Luck and Trouble') is audibly the same guy you hear on Disc Four, Track 15 (2011's 'Dust My Broom,' an Elmore James cover featuring Derek Trucks).
Of course, this comes as no surprise to Winter's fans -- or his guitar-slinging peers, many of whom contribute words of praise to the 'True to the Blues' liner notes. "I never had the opportunity to jam with him," laments ZZ Top's Billy Gibbons. "I was content to remain in awe and admiration without attempting to crowd the stage." You know it takes a special player to elicit that kind of praise from a legend like Gibbons, and if you've never experienced Johnny Winter's music, 'True to the Blues' makes for an excellent primer, offering choice moments throughout his development as a singer, songwriter, and player.
If you're already a fan, this set doesn't dig up a ton of new stuff, with the main draws being performances culled from the long-out-of-print 'Isle of Wight/Atlanta Pop' 3-LP set previously issued in 1970. 'True to the Blues' rescues a live take on 'Mean Mistreater' from that set, adding a pair of unreleased tracks ('Eyesight to the Blind' and 'Prodigal Son,' which previously premiered here) in the bargain. But even if much of Winter's catalog remains in print, he's been so dauntingly prolific that the idea of collecting all his albums is enough to send a poor blues fan's wallet into shock; this set, smartly mastered by Mark Wilder, serves as a solid (and solidly affordable) overview.
Like most boxes, 'True to the Blues' leans heavily on the early years, with everything between 1978-2011 shunted into the fourth disc. But the silver lining is that you don't hear Winter falling prey to the sort of uninspired songwriting or unfortunate production choices that plague the later years of many veteran acts' careers. From start to finish, he's just plugging away at what he does best: playing guitar and singing the blues. This box set's title is at once a description and a promise, and on both fronts, 'True to the Blues' more than qualifies.
More From Ultimate Classic Rock