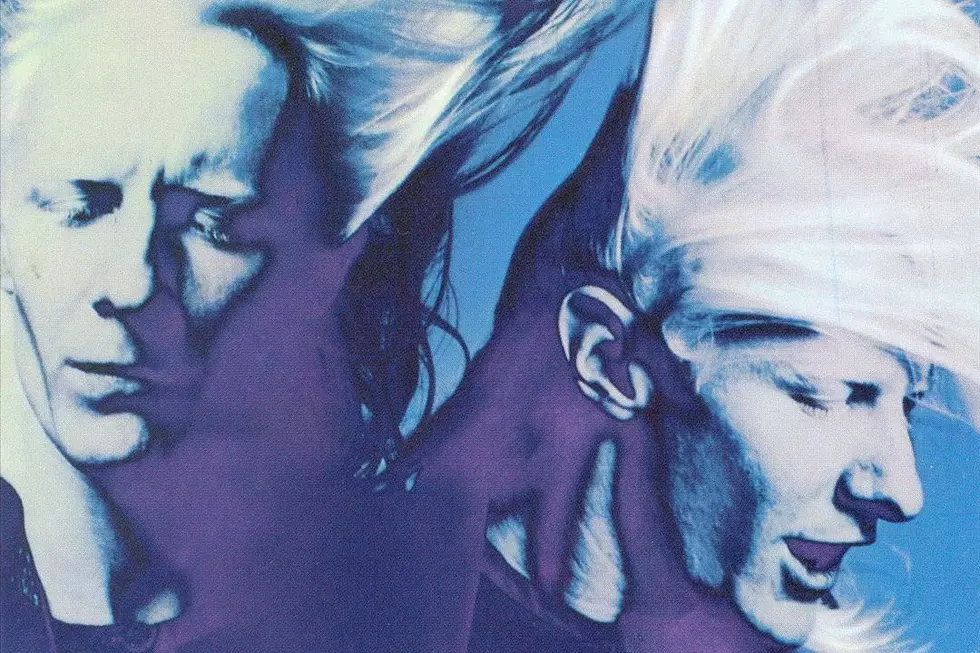 How Johnny Winter Crafted a Masterpiece in 'Second Winter'
Columbia
The leaves hadn't even started turning red in Texas in late October 1969 when Beaumont-born bluesman Johnny Winter released Second Winter, arguably the pinnacle of his long and storied career.
Technically speaking, this was the guitar great's "third Winter," if you take into account 1968's Progressive Blues Experiment, which was released by Austin's tiny Sonobeat Records before Winter signed with Columbia – a label so powerful, it evidently had no qualms about revising historical accounting.
Either way, the talented six-string phenom grasped this opportunity and let loose a powerful display of fret prowess across all three vinyl sides of Second Winter. As anyone with a prized original copy, or a long memory, can tell you, the album was released as a rare three-sided set, the product of an inspired Nashville recording session that yielded too much great material to be pared down into a regular two-sided LP but not quite enough for a four-sided double.
So, rather than short-change fans or themselves, Winter and his bandmates -- bassist Tommy Shannon (who later joined Stevie Ray Vaughan's Double Trouble), drummer Uncle John Turner and keyboard-and-sax-playing little brother Edgar -- released the bulk of the sessions and left side four blank.
Winter starts it all off by showing off his soulful voice on a cover of Percy Mayfield's "Memory Pain," before he surrenders the spotlight to Edgar's nimble keys on the self-penned "I'm Not Sure." It wraps with a strangling of his Gibson Firebird's neck on Dennis Collins' "The Good Love."
Listen to Johnny Winter's 'Highway 61 Revisited'
Side two, somewhat surprisingly, turns into an old-time '50s rock 'n' roll dance party, as Winter wails his way across classics like "Slippin' and Slidin"' and "Miss Ann" (both made famous by Little Richard), and Chuck Berry's ripping "Johnny B. Goode."
But the biggest surprise was saved for last: a reinvention of Bob Dylan's "Highway 61 Revisited" featuring a slide-guitar tour-de-force that would go down as a highlight of Winter's career.
Side three shifts the focus back to Winter's songwriting, including the amusingly contradictory "I Love Everybody" (another slide-swathed standout) and "I Hate Everybody" (a jazz-based departure) sandwiching the tongue-in-cheek "Hustled Down in Texas," and the experimental "Fast Life Rider."
Second Winter may be the late Winter's masterpiece. It made it to only No. 55 on the chart (both The Progressive Blues Experiment and 1969's self-titled debut charted higher). But he never sounded more assured and seasoned than he does here.
Top 100 '60s Rock Albums
More From Ultimate Classic Rock