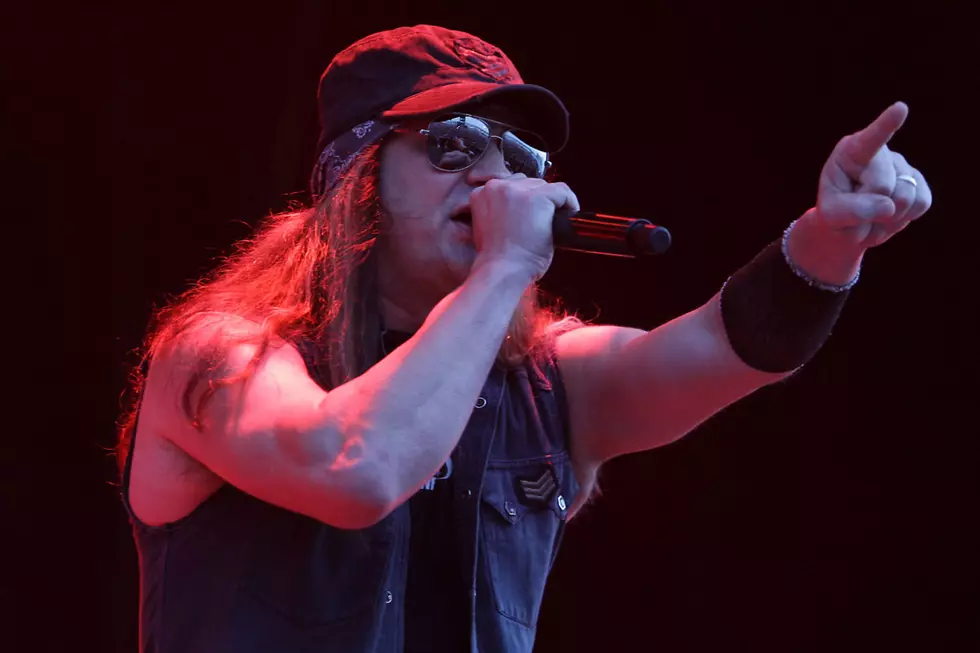 Johnny Solinger Quits Skid Row, Tony Harnell Takes Over
Chung Sung-Jun, Getty Images
Skid Row has a new lead singer. Johnny Solinger, who has fronted the band since 1999, announced his departure earlier today. The band must have known this was coming, as they almost immediately announced that former TNT frontman Tony Harnell would take over vocalist duties.
"I have decided to leave Skid Row to pursue my solo career," Solinger wrote on his Facebook page. "The past 15 years has been a great experience and I have appreciated the opportunity to be the lead singer in one of the most prominent bands of the 1990's and share stages with the likes of Aerosmith, Bon Jovi and Kiss performing in front of millions throughout the world. I wish Skid Row the best of luck in their future pursuits."
Skid Row guitarist Scotti Hill explained that Harnell's "experience, power and undeniable range" made offering him the job an easy decision. Harnell seems equally enthused: "I'm so excited and honored to be a part of such a great band with an amazing legacy and legions of faithful fans! The guys and I have known each other for many years and this is such a natural fit. I look forward to getting out there and playing live together and being a part of making new music and creating our future together. It's time to rock!"
Solinger replaced original lead singer Sebastian Bach, who was fired from the band in the aftermath of their 1995 album, Subhuman Race. They released two albums with Solinger (2003's Thickskin and Revolutions per Minute three years later), as well as two EPs (United World Rebellion: Chapter One in 2013 and last year's Rise of the Damnation Army - United World Rebellion: Chapter Two). The band is expected to record the third part of the United World Rebellion trilogy this summer.
A native of Texas, Solinger earlier formed a self-named band in Dallas, which put out four records between 1992 and 1999. He has also explored his country side in recent years, first with the 2008 self-titled full-length and again in 2014 with the Scrappy Smith EP.
Last year, Bach said he was willing to let bygones be bygones and reunite in honor of the 25th anniversary of their debut, but the others were not interested. "I would love to do something to celebrate it," he said, "and my former bandmates are like, 'Nah, we're playing a bowling alley. We're happy. We don't care.'"
See the Top 100 Albums of the '80s
Here's a Look at Rock's Nastiest Feuds
More From Ultimate Classic Rock