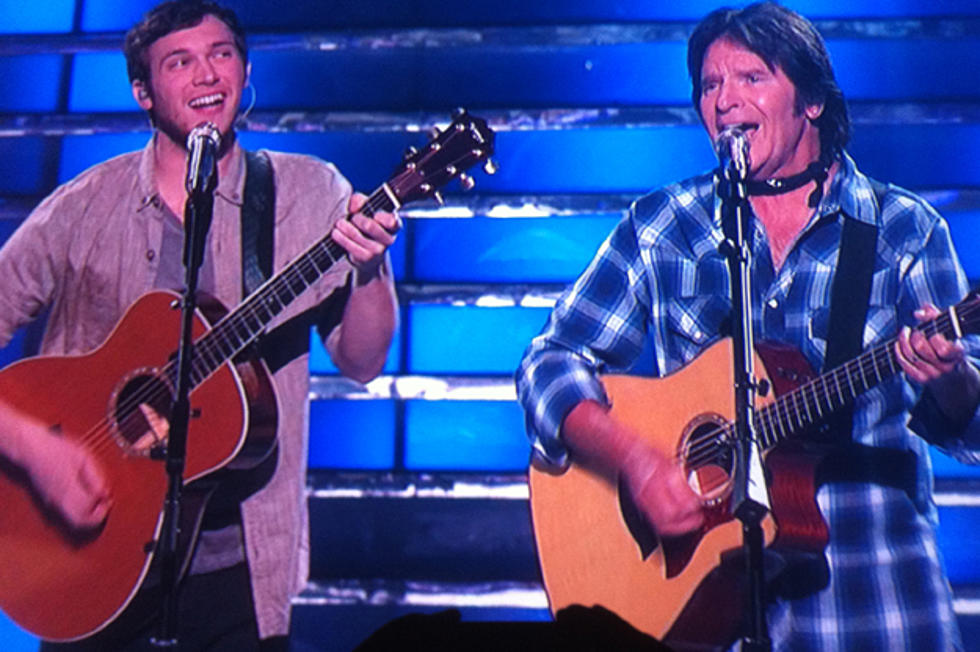 John Fogerty Joins 'American Idol' Champ Phillip Phillips to Perform Two Creedence Clearwater Revival Classics on Finale
Phillips, who has honed his scruffiness to a perfectly bland and commercially acceptable state of perfection, wisely stayed in a respectable trailing position throughout the medley, letting the legendary Fogerty guide him throughout the performance.
Apparently, we should have known this appearance was a possibility, seeing as how at least two 'American Idol' performers, including Phillips, covered CCR songs on the show in recent weeks. After Skylar Laine's rendition of 'Fortunate Son' three weeks ago, we thought for sure Fogerty would have hated it, but his enthusiastic and supportive tweeting the next day proved us wrong.
Nearly two hours (felt like six) after Phillips and Fogerty performed together, after a whole lot of other time-filling nonsense and a pretty cool Aerosmith live performance, Phillips was crowned the 'American Idol' champion. You can catch up on all things related to the 'American Idol' finale over at our sister site Popcrush.