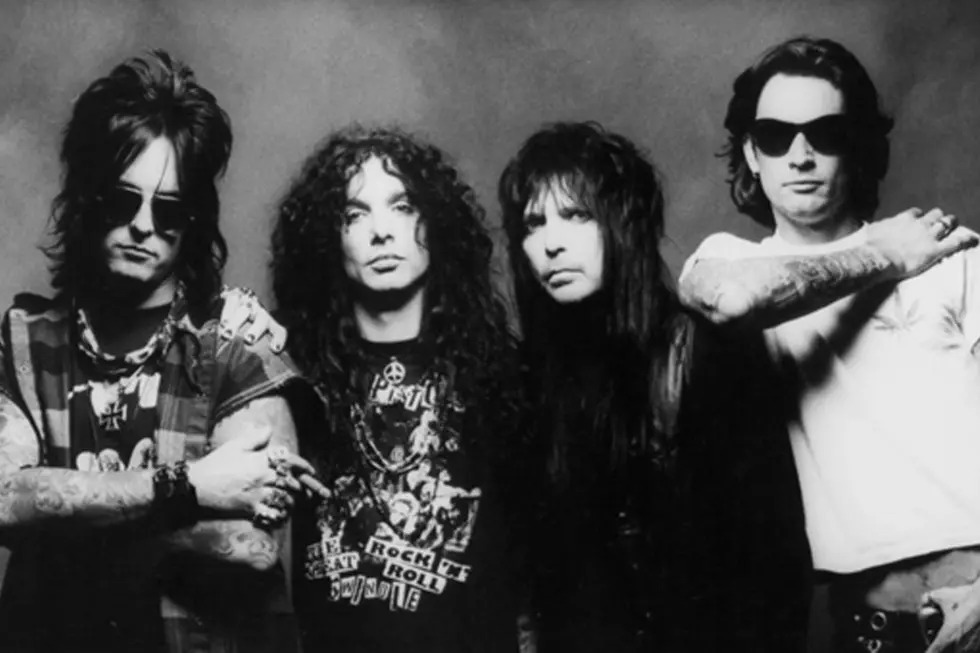 John Corabi 'Surprised' to Be Seen in Motley Crue's 'The Dirt'
Elektra
Former Motley Crue singer John Corabi said he was "surprised" to be seen in the band's biopic The Dirt, and added that he didn't know if the movie had had any effect on his career.
He replaced original frontman Vince Neil in 1992 and appeared on the band's self-titled album in 1994. He was fired by Nikki Sixx, Tommy Lee and Mick Mars two years later to allow Neil's return, after the band's label forced the move in response to the LP's disappointing sales.
"I don't know if there will be a boost per say for me, but I understand it's been quite a big boost for Motley," he told LA Weekly in a new interview. "Personally, I just want to be my own guy and enjoy life and I've accepted the fact that Motley is Vince, Nikki, Tommy and Mick. So I expect nothing  from that camp at all. I was actually surprised I was even mentioned in the movie at all. I didn't expect it."
He jokingly added that he was "a bit disappointed that they couldn't lock down Morgan Freeman to play me though!"
The singer, who has a solo career alongside his duties as Dead Daisies' singer, said he had mixed feelings about a recent tour in which he performed his Crue-era material, following the release of a similar live album.
"It's great seeing the support and fan reaction to the Live 94 shows, but it's a bit of a grind doing them," he noted. "I just did four shows in a row in Australia and it was a bit difficult as the vocals on the original record are so full tilt! I don't mind doing the shows; I just need to be a little more restrictive though to how many in a row."
10 People and Events Left Out of Motley Crue's 'The Dirt' Movie
You Think You Know Motley Crue?
More From Ultimate Classic Rock