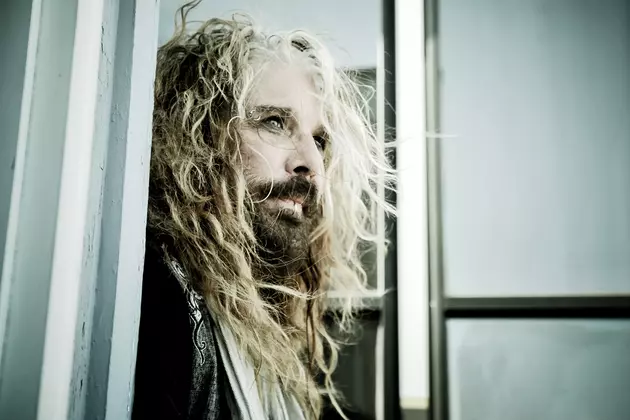 John Corabi Announces Motley Crue-Era 'Live 94′ Album
Rat Pak Records
Former Motley Crue and current Dead Daisies singer John Corabi will release Live 94 (One Night in Nashville), a live album featuring solo performances of tracks from his only Motley Crue album.
Corabi, who replaced Vince Neil in 1992, was part of the lineup that released the band's self-titled sixth album in 1994. By 1997 he'd been removed in favor of the returning Neil following record company pressure.
In 2015, Corabi performed his Motley Crue material on a solo tour titled Motley 94 that featured commentary about his time in the band. The upcoming album, which will be released on Feb. 16, was recorded on Oct. 27 at the Basement in Nashville, with guitarist and vocalists Jeremy Asbrock, Phil Shouse and Tommy Daley, plus drummer Ian Corabi, John's son.
"I have to congratulate the guys in my band for helping me do a live album with no backing tracks or extras," Corabi said. "It's how it should've sounded live. I love the way this record came out. I wanted something pure, and I think we've got it here."
The 15-track album includes two commentary sections, plus the bonus track "10,000 Miles Away," which originally appeared on the Japanese version of Motley Crue's Quaternary EP. You can see the track listing below.
In a 2016 interview with Ultimate Classic Rock, Corabi insisted he had no hard feelings toward his former colleagues, despite some negative comments that appeared in the press at the time. "I had a great run with them for five and a half years," he said. "We did a lot of s--- together, and because of that, I'm very grateful. It has actually opened some doors for me later on in my life. So I don't really have anything negative to say about those guys."
He noted that "there's this preconceived notion that we're all supposed to hate each other, and I don't. I'm still traveling around doing my thing with the Daisies, doing my solo record. If the Daisies tomorrow said, 'Hey, we're not going to do this anymore,' I'd still be okay, because I've still got my solo band and we're actually doing quite well as well. It's all good. Life is awesome."
John Corabi, 'Live 94 (One Night in Nashville)' Track Listing
1. "Power to the Music"
2. "Uncle Jack"
3. "Hooligan's Holiday"
4. "Misunderstood"
5. "Loveshine"
6. "Poison Apples"
7. "John Joins The Band" (commentary)
8. "Hammered"
9. "Til Death Do Us Part"
10. "Welcome to the Numb"
11. "Smoke the Sky"
12  "Here Is The Band" (commentary)
13. "Droppin' Like Flies"
14. "Driftaway"
15. "10,000 Miles Away" (Bonus Track)
More From Ultimate Classic Rock