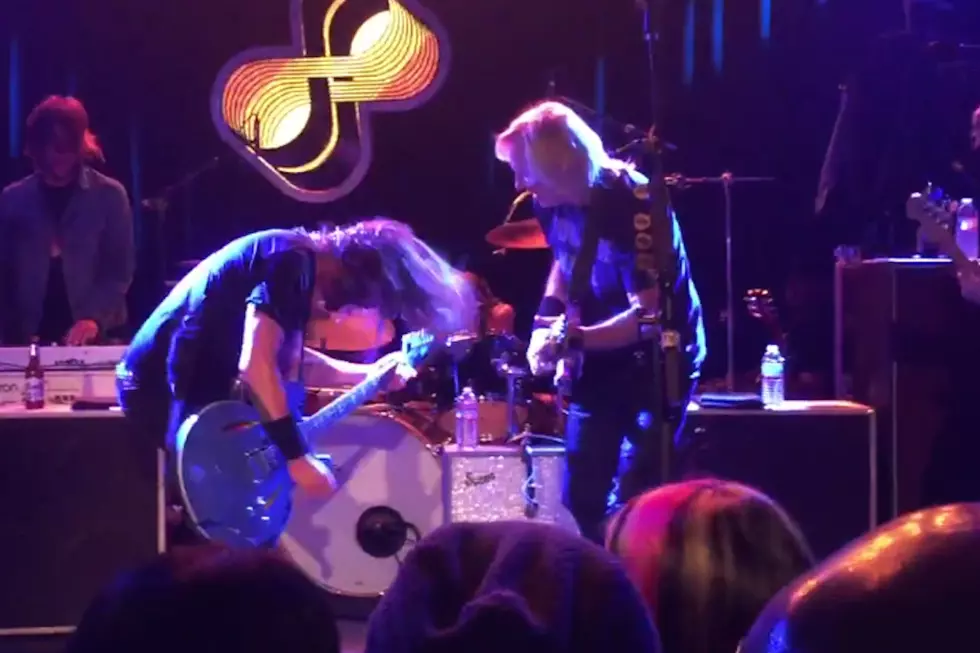 Joe Walsh Joins the Foo Fighters on Stage
YouTube.com
Joe Walsh took the stage last night (Nov. 14) with the Foo Fighters, thrilling the crowd at the Roxy in West Hollywood with a run through 'Rocky Mountain Way,' as well as their new collaboration 'Outside.'
Clearly, they became fast friends. "It wouldn't be a show," Grohl said by way of introduction at the Roxy, "unless we had the one, the only Joe Walsh!" Walsh, in a talk with Rolling Stone, said: "You have to be in a good mood around those guys. It's wonderful energy." Watch the video above for more.
The Foo Fighters then released the official video for 'Outside' today (Nov. 15). Recorded at Rancho de la Luna in Joshua Tree, California, the clip gets about three minutes in before we get our first glimpse Walsh, rolling toward their desert set in a classic red muscle car. The Foos then break it down, just in time for the Eagles guitarist to plug in and unleash a quietly involving solo.
"It was really a hoot to go to Rancho De La Luna and record with everyone playing at the same time," Walsh added. "I had almost forgotten how, and it's just the basic way we used to do it. You just went for the best take. You didn't fix everything on it."
Watch the Official Video for 'Outside'
More From Ultimate Classic Rock