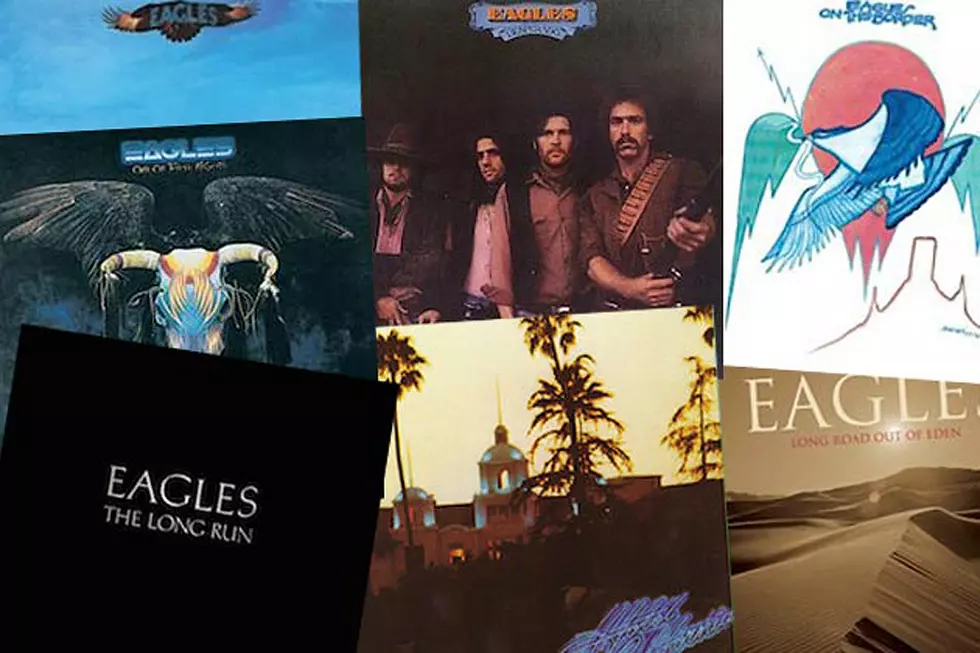 Eagles Albums Ranked Worst to Best
Ultimate Classic Rock
The Eagles have been rightly praised for their canny combining of the late Glenn Frey's city-slicker R&B with Don Henley's country-fried rockabilly. Along the way, every one of their seven studio albums reached platinum status, including the 16-times smash Hotel California and its seven-times platinum follow-ups The Long Run and Long Road Out of Eden.
Although all but two of the band's albums was recorded during an impressive five-year run between 1972 and 1976, it took some time for their legend and influence to be fully understood and absorbed into the rock culture. This gave fans plenty to chew over – and made ranking our list that much more difficult.
Which sound do you favor? Peaceful and easy? Or life in the fast lane? Here's our take: Eagles Albums, Ranked Worst to Best.
More From Ultimate Classic Rock