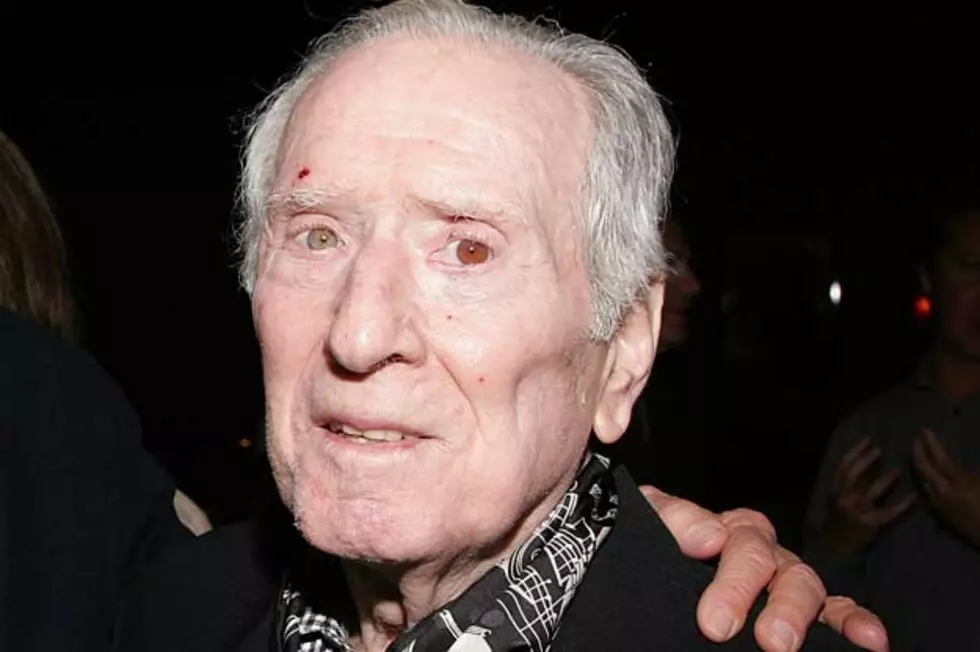 'Stuck in the Middle With You' Songwriter Jerry Leiber Dies at 78
Jerry Leiber, one-half of the famed Leiber & Stoller songwriting team, who produced major hits like 'Hound Dog' and 'Jailhouse Rock' for Elvis Presley, as well as the 1972 Stealers Wheel hit 'Stuck in the Middle With You,' died at 78. Leiber passed away on Monday, Aug. 22. He was suffering from cardiopulmonary disease.
Leiber co-penned some of the most memorable hits in rock music. Even if you couldn't pick Leiber out of a lineup, chances are, you know one or two or 10 of his songs, including 'Yakety Yak' and 'Stand By Me.' Rock fans may remember 'Stuck in the Middle With You' when it was resurrected by Quentin Tarantino in 'Reservoir Dogs' in the 1990s. The song was used in a pivotal and stomach-turning scene when bank robber Mr. Blonde does a creepy dance in front of a captured cop, and then slices off his right ear.
Leiber partnered with Mike Stoller for nearly 60 years with no gaps or breaks in their relationship. Stoller wrote the music while Leiber laid down the lyrics. In their 2009 memoir 'Hound Dog,' Stoller referred to Leiber, who was furious that Presley altered the lyrics to 'Hound Dog,' as a "machine" who would have 20 ideas for every situation.
He wrote, "As would-be songwriters, our interest was in black music and black music only. We wanted to write songs for black voices. When Jerry sang, he sounded black, so that gave us an advantage...His verbal vocabulary was all over the place – black, Jewish, theatrical, comical. He would paint pictures with words."
While some of the duo's biggest successes occurred in the 1960s, their songs transcended generations. In addition to the boost that 'Stuck in the Middle' got from its inclusion in 'Dogs,' the duo's catalog was transformed into a Broadway musical called 'Smokey Joe's Café' in 1995. Additionally, 'American Idol' devoted an episode of Season 10 to the duo's music, where the hopefuls were required to sing their songs.
R.I.P., Jerry Leiber. Your legacy lives on in your songs.
More From Ultimate Classic Rock