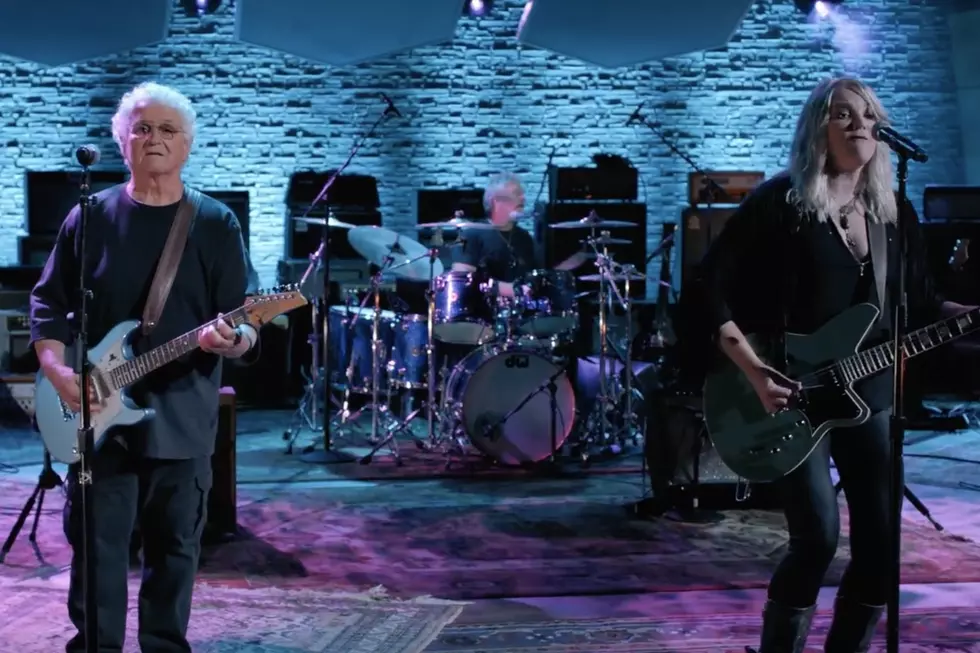 Watch Jefferson Starship Perform 'Find Your Way Back' From Audience Network Concert Special
YouTube
The Audience Network's latest round of 4K concert specials includes a visit from Jefferson Starship — and you can get an early look at the evening's performance of "Find Your Way Back" right here.
Set to air Dec. 23 on DirecTV and U-Verse, the Audience Network's Jefferson Starship concert special also includes a sit-down with host Ted Stryker, during which the current incarnation of the band discusses its long journey and musical legacy. Their appearance follows similarly themed performances at the network from a growing list of veteran rock acts that includes Blue Öyster Cult, Pat Benatar and Chicago.
Jefferson Starship's current incarnation carries the band forward without co-founder Paul Kantner, who died earlier this year at the age of 74. The present lineup includes longtime vets David Freiberg and Donny Baldwin, and operates with the blessing of former singer Grace Slick, who was in attendance during the taping of the Audience Network special.
The band's upcoming concert calendar includes a run of U.S. tour dates running from mid-January through the summer, with further commitments already booked for 2018: they're scheduled to set sail on the Moody Blues' Moodies Cruise, as part of a lineup that includes the Alan Parsons Live Project, the Little River Band and Ambrosia. Check out the Jefferson Starship's upcoming tour dates below, and visit the band's website for ticketing information.
Jefferson Starship 2017 Tour Dates
1/13 — Ridgefield, CT
1/14 — Riverhead, NY
1/20 — Pasadena, CA
1/21 — Agoura Hills, CA
2/24 — Las Vegas, NV
3/04 — Chicago, IL
3/24 — Bonita Springs, FL
3/25 — West Palm Beach, FL
7/15 — Lakeside, OH
The Top 100 Rock Albums of the '60s
More From Ultimate Classic Rock