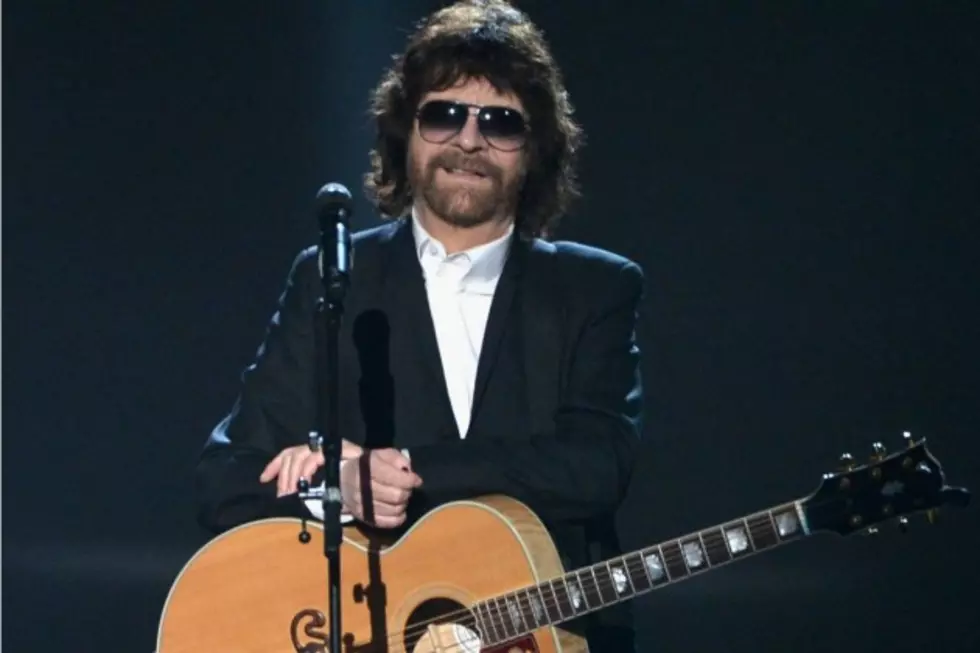 Jeff Lynne Says 2014 Hyde Park Show Let Him 'Feel the Love' That Inspired New ELO Album
Kevin Winter, Getty Images
Classic Rock Magazine reports that Lynne previewed the new ELO LP, the recently announced All Alone in the Universe, at an invitation-only soiree held at a London hotel yesterday. At a Q&A session held after the playback, he recalled being inspired by the rush of affection he felt onstage.
"It just blew me away," he admitted, joking that he "didn't know anybody would be left" in the festival crowd when he started his set. "It was magnificent. I couldn't believe it. They knew all the words. I knew most of them, although not necessarily in that order."
Getting that outpouring of fan feedback started the 18-month journey that led to All Alone in the Universe. "It was absolutely astonishing, and so thrilling," added Lynne. "It was beyond anything I could have imagined. I could feel the love and the pleasure they were having, clapping along to every song. It's almost impossible to describe the feeling."
Lynne's new ELO music won't arrive in stores until November, but until then, fans can content themselves with Live in Hyde Park, a concert film commemorating what he's referred to as "one of the most memorable shows ever for me." Available on a variety of physical and digital formats, the film arrived in stores Sept. 11.
See ELO and Other Artists Who Should Be in the Rock and Roll Hall of Fame
This Day in Rock History: September 25
More From Ultimate Classic Rock