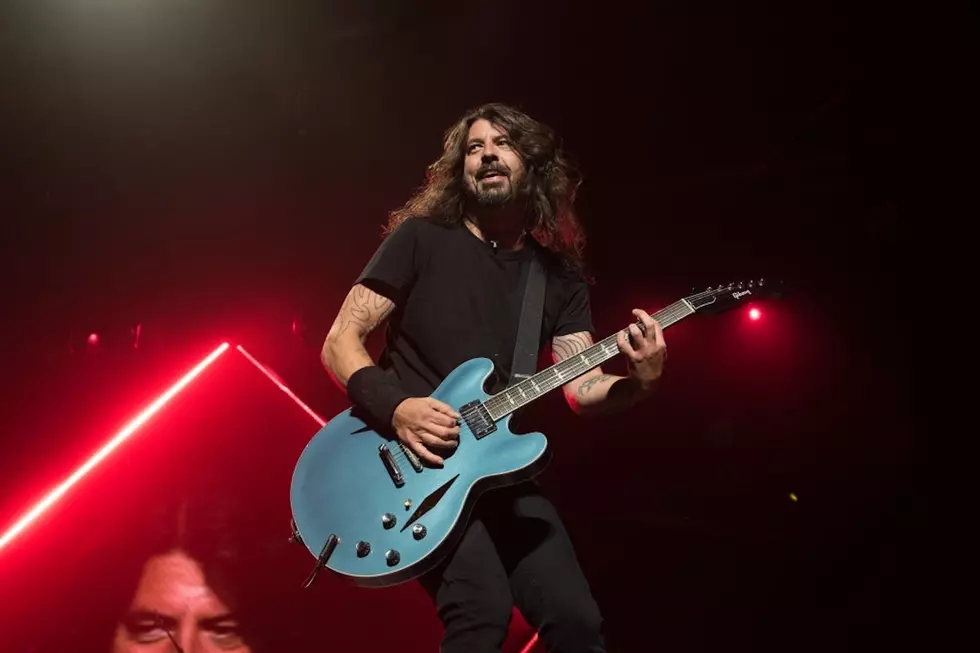 Listen to Foo Fighters' New Song 'Under You'
Noam Galai, Getty Images
Foo Fighters have released another new song from their upcoming But Here We Are album.
You can listen to "Under You" below.
The song joins the album's first single, "Rescued," as the first official Foo Fighters releases since their 2021 album, Medicine at Midnight. (A heavy-metal EP released under the name Dream Widow arrived in 2022.) It's also their first new music since the March 2022 death of drummer Taylor Hawkins.
According to a press release, But Here We Are is "the sound of brothers finding refuge in the music that brought them together in the first place 28 years ago, a process that was as therapeutic as it was about a continuation of life."
The group noted in a statement released at the end of 2022 how "thankful" they were for the support they've received from fans around the world following Hawkins' death: "Foo Fighters were formed 27 years ago to represent the healing power of music and a continuation of life, and for the past 27 years, our fans have built a worldwide community, a devoted support system that has helped us all get through the darkest of times together," according to the statement.
They described Foo Fighters as "a place to share our joy and our pain, our hopes and fears, and to join a chorus of life together through music. Without Taylor, we never would have become the band that we were - and without Taylor, we know that we're going to be a different band going forward."
The band has also announced a global streaming event called Foo Fighters: Preparing Music for Concerts that will take place on Veeps on May 21. The show will include debut performances of songs from But Here We Are, behind-the-scenes footage and "a few surprises" from the band's 606 studios. Tickets are free and on-demand repeat viewing will be available through May 24.
Foo Fighters are scheduled to return to the road soon, starting on May 24 in Gilford, New Hampshire, followed by various festival appearances throughout the year.
Final Albums: 41 of Rock's Most Memorable Farewells
From 'Abbey Road' and 'Icky Thump' to 'Goodbye' and 'Everything Must Go.'
More From Ultimate Classic Rock