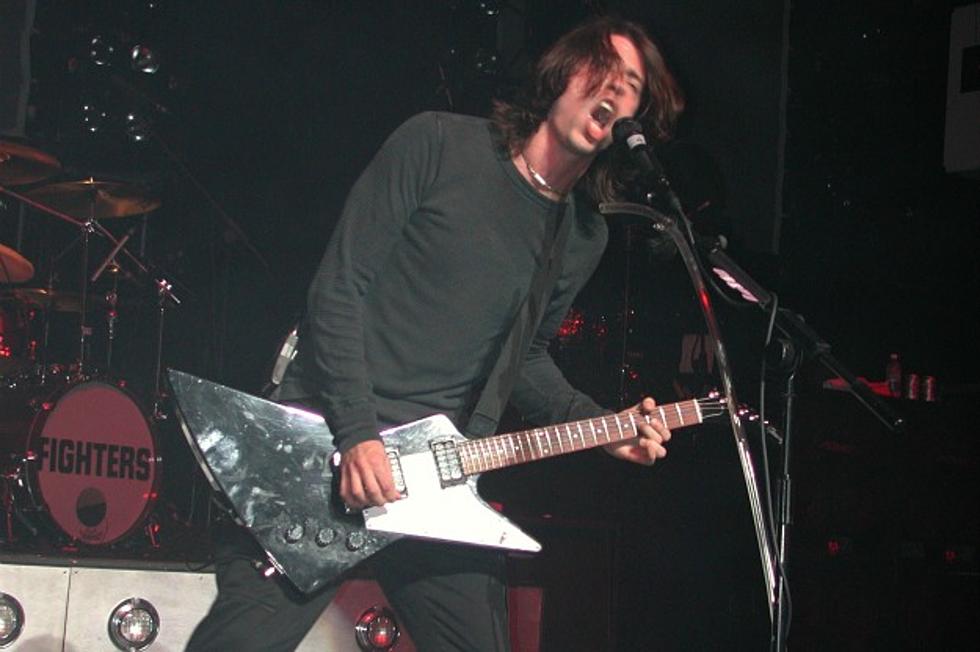 Foo Fighters Perform 'Bad Reputation' with Joan Jett on 'Letterman'
The all-star combo treated the studio audience to another fiery run-through of 'Bad Reputation,' with Jett in fine voice and the Foos thrashing through the song like their lives depended on it. Take a look at this clip from the show and try to keep from wondering what it might sound like if Jett put the Blackhearts on hold to record an entire album with Dave Grohl and company:
At the moment, of course, the Foo Fighters are out promoting their seventh studio album, 'Wasting Light,' which has spawned four hit singles since debuting at Number One on the Billboard Top 200 back in April. Meanwhile, Jett is overdue for a new release -- her most recent collection of new material, 'Sinner,' came out way back in the summer of 2006.
What do you think about the Jett/Foos collaboration? Would you be interested in hearing more?
More From Ultimate Classic Rock