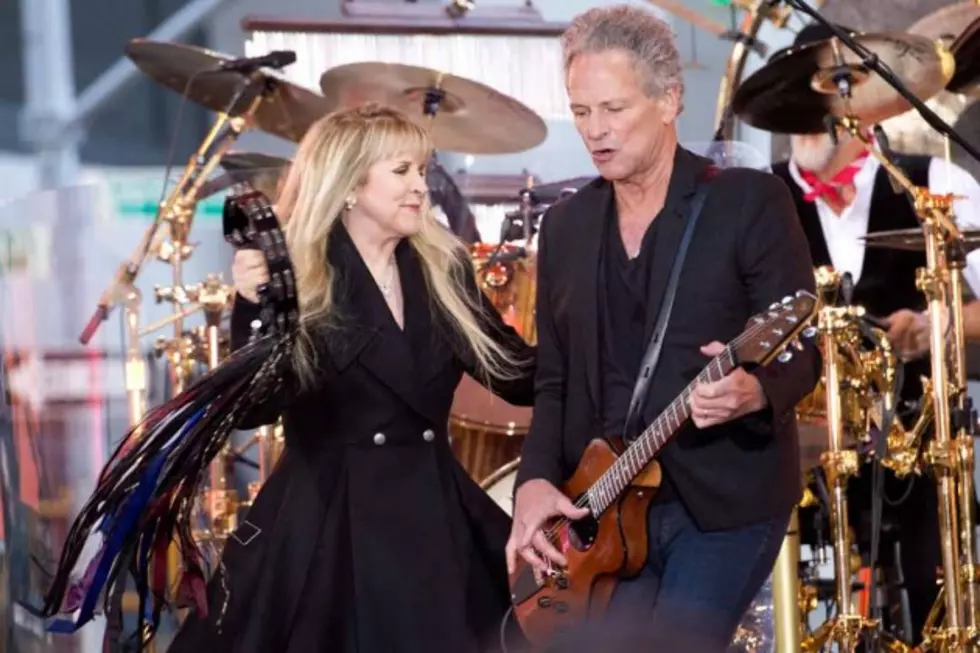 Fleetwood Mac Expand Reunion Tour Into 2015
Noam Galai, Getty Images
Fleetwood Mac won't stop. Still in the midst of their 40-date On With the Show tour, the group is adding a whopping 28 more shows for 2015 as fans celebrate a reunion with longtime, and long-absent, member Christine McVie.
This second leg will begin in January in St. Paul, Minn., and continue to New York, Atlantic City, Montreal, Chicago, Cleveland and St. Louis. Tickets for the new dates will go on sale Monday, Oct. 13 . A complete list of new dates and cities can be found below.
McVie's return, after 16 years in retirement, has led to an expanded set list that includes Fleetwood Mac favorites like 'You Make Loving Fun,' 'Little Lies' and the show-closing 'Songbird.' She had been with the group since 1970 before leaving in 1998.
Lindsey Buckingham has described this tour as "a beautiful, profound, poetic new chapter now that this lady is back with us. And it's a chapter that is going to go on for a while. A chapter that is going to yield much fruit. We are very, very excited."
Fleetwood Mac On With the Show 2015 Tour Dates
1/16 -- St. Paul, MN
1/17 -- Lincoln, NE
1/20 -- Grand Rapids, MI
1/22 -- New York, NY
1/24 -- Atlantic City, NJ
1/25 -- Uniondale, NY
1/28 -- Providence, RI
1/31 -- Buffalo, NY
2/3 -- Toronto, ON
2/5 -- Montreal, QC
2/7 -- Uncasville, CT
2/8 -- Newark, NJ
2/11 -- Des Moines, IA
2/12 -- Milwaukee, WI
2/14 -- Chicago, IL
2/17 -- Louisville, KY
2/18 -- Cleveland, OH
3/1 -- Austin, TX
3/7 -- Charlotte, NC
3/8 -- Knoxville, TN
3/11 -- Little Rock, AR
3/12 -- Oklahoma City, OK
3/15 -- Charlottesville, VA
3/17 -- Greensboro, NC
3/18 -- Nashville, TN
3/27 -- St. Louis, MO
3/28 -- Kansas City, MO
3/31 -- Wichita, KS
More From Ultimate Classic Rock