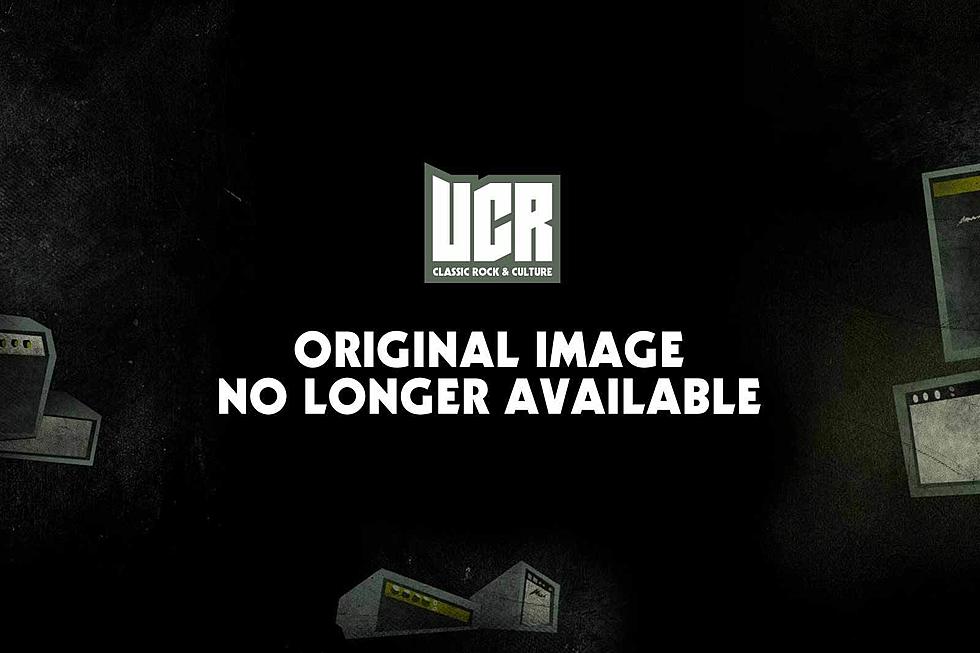 Top 10 Fleetwood Mac Songs
Warner Bros. Records
Hardcore fans will tell you, and insist, that Fleetwood Mac formed in 1967 and released their first album a year later. Those may be the facts, but for all intents and purposes the band didn't really start until 1975, when Americans Lindsey Buckingham and Stevie Nicks joined what was left of the British blues rockers, transforming the band into one of the most popular groups of the '70s. Fleetwood Mac's best songs feature a mix of British-rock muscle, L.A. pop smarts and the push and pull of three distinct singer-songwriters. Our list of the Top 10 Fleetwood Mac songs cover their golden era from 1975 to 1987.
10

'Think About Me'

From: 'Tusk' (1979)

'Tusk' is filled with lots of weird moments (see No. 4 below). But the third single from the 1979 album is one of its most straightforward songs, a super-catchy slice of radio pop that clocks in at less than three minutes. The song -- written by Christine McVie, who's joined by Buckingham on the chorus -- might be the most baggage-free track in Fleetwood Mac's extensive catalog. It's a love song, and a relatively simple one at that. No easy task for a band that's treated the subject like a hard-impact contact sport.

9

'Second Hand News'

From: 'Rumours' (1977)

Lindsey Buckingham's 'Second Hand News' is the perfect introduction to the greatest breakup album ever made. From the very first line -- "I know there's nothing to say; someone has taken my place" -- the damage is already done. Buckingham gets the final word ("One thing I think you should know," he sings. "I ain't gonna miss you when you go -- been down so long, I've been tossed around enough"), at least in this song. His ex still had a few things to get off her chest (see No. 5 and No. 2 on our list of the Top 10 Fleetwood Mac songs).

8

'Hold Me'

From: 'Mirage' (1982)

The first single from 'Mirage' is one of Christine McVie's best songs and one of the band's greatest singles. That alone makes it one of Fleetwood Mac's Top 10 songs. But it's also a statement of purpose: After the occasionally odd detours Lindsey Buckingham took on 'Tusk,' the band got back to the lean, smart songcraft that fueled their two prior hit albums.

7

'Big Love'

From 'Tango in the Night' (1987)

The last album released by the classic quintet before their 2003 reunion LP 'Say You Will' is a mixed listen. By this time, Nicks, McVie and Buckingham were saving their best songs for their solo albums. The standout single was written and almost entirely performed by Buckingham, who originally slated it for a solo record. It reached No. 5 in 1987, despite the band's waning popularity in an era when looking good on MTV meant more than writing good songs.

6

'Silver Springs'

From: 'Go Your Own Way' single (1976)

It's well-known that 'Rumours' was based on the dissolving personal relationships between the band members at the time (both Buckingham and Nicks and John and Christine McVie broke up as 'Rumours' was being made). This song added a professional wrinkle to the turmoil. The terrific 'Silver Springs' was cut from 'Rumours' and shoved to the flip side of 'Go Your Own Way.' Nicks never really forgave the rest of the band for the slight. The breakup song was later released as a single from the live album 'The Dance' and included on the 2004 reissue of 'Rumours,' where it rightfully belongs.

5

'Landslide'

From: 'Fleetwood Mac' (1975)

Stevie Nicks' prettiest song has had a long and winding path on its way to the Top 10 Fleetwood Mac songs. It was originally released on 1975's self-titled album, buried on side two, where no one really paid much attention to it. But over the years, as other artists -- including Smashing Pumpkins and Dixie Chicks -- covered it, 'Landslide' has become one of the band's enduring songs. Nicks wrote it before she and Buckingham joined Fleetwood Mac. She was in her mid-20s at the time, but she somberly looks back on her past and forward to years to come, like there's a lifetime of regret behind her.

4

'Tusk'

From: 'Tusk' (1979)

Is 'Tusk' the weirdest song to ever hit the top 10? It's certainly an odd choice for the first taste of the long-awaited follow-up to one of the best-selling albums ever made. There's no hook, it's powered by an unwavering tribal drum beat and a freakin' marching band blasts its way through the last part of the song. And don't even bother trying to figure out what it's about. If nothing else, the song is a cornerstone to the consistently magnificent and occasionally baffling 'Tusk,' Lindsey Buckingham's finest moment as studio guru.

3

'Rhiannon'

From: 'Fleetwood Mac' (1975)

Stevie Nicks' witchy-woman rep starts here, and it remains her most supernaturally spiked song. Nicks likes to say 'Rhiannon' -- which was released as a single in 1976 and just missed the Top 10 on the charts -- is about a Medieval Welsh witch. Whatever the case, the haunting melody and fairy-tale lyrics have served as a template for her songwriting over the years, as well as the go-to name for classic-rock-lovin' strippers across the nation.

2

'Dreams'

From 'Rumours' (1977)

Stevie Nicks' greatest contribution to all of the he-said/she-said bickering that propelled 'Rumours' was written as her eight-year relationship to Lindsey Buckingham was falling apart. The song -- Fleetwood Mac's only No. 1 -- clearly references the breakup, but it also alludes to her fling with drummer Mick Fleetwood and the divorce of the band's other two members, John and Christine McVie. We'd say it best summed up the heart-scarring battleground of 'Rumours' if it wasn't for the song at the very top of our list.

1

'Go Your Own Way'

From 'Rumours' (1977)

If you weren't 100 percent certain that ''Rumours' is a breakup album, the first single from Fleetwood Mac's gazillion-selling LP drives a sharp, pointed stake straight into the heart of the subject and holds up the bloody mess for all to see. There's lots of general bitching on the album, but 'Go Your Own Way' is the nastiest kiss-off -- basically Lindsey Buckingham airing out his crumbling relationship to Stevie Nicks for all to hear. His cathartic guitar solo at the end of the song says it all, and it's all you need to know why 'Go Your Own Way' sits at No. 1 on our list of the Top 10 Fleetwood Mac songs.
More From Ultimate Classic Rock