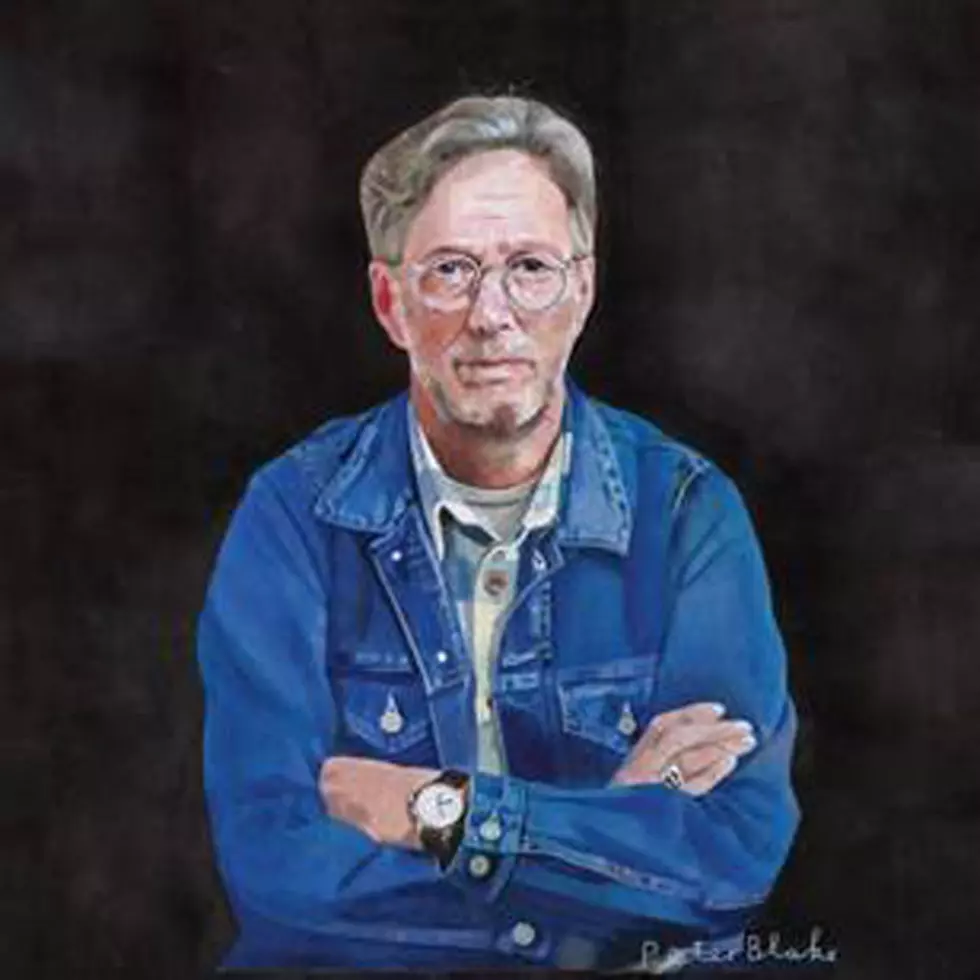 Eric Clapton to Release New Album, 'I Still Do,' With 'Slowhand' Producer Glyn Johns
Bushbranch Records / Surfdog Records
Eric Clapton will release his 23rd album, I Still Do, on May 20. The 12-track LP marks his first record with producer Glyn Johns since 1977's classic Slowhand and the following year's Backless.
I Still Do will be Clapton's first album since 2013's Old Sock, a mostly covers album that made it to No. 7 in the U.S., and 2014's The Breeze: An Appreciation of JJ Cale, which was credited to Eric Clapton & Friends.
Like Old Sock, I Still Do contains a handful of originals penned by Clapton along with covers of songs by contemporaries and influences -- in this case, artists like Bob Dylan ("I Dreamed I Saw St. Augustine") and blues great Robert Johnson ("Stones in My Passway"). You can see the full track listing for the album below.
The album's cover artwork, which you can see above, also comes with a bit of rock 'n' roll history. Peter Blake, who co-designed the Beatles' iconic Sgt. Pepper's Lonely Hearts Club Band cover (as well as the Who's less iconic Face Dances), illustrated a new portrait of Clapton for the project.
Clapton and Johns' Slowhand collaboration gave the legendary guitarist the bestselling studio album of his career, with close to four million copies sold (1992's live Unplugged has sold more than 10 million copies, making it Clapton's all-time biggest seller). Slowhand (and, to a lesser extent, the similar-themed and -sounding Backless) remains a highlight of Clapton's long solo career.
Eric Clapton, 'I Still Do' Track Listing
"Alabama Woman Blues"
"Can't Let You Do It"
"I Will Be There"
"Spiral"
"Catch the Blues"
"Cypress Grove"
"Little Man, You've Had a Busy Day"
"Stones in My Passway"
"I Dreamed I Saw St. Augustine"
"I'll Be Alright"
"Somebody's Knockin'"
"I'll Be Seeing You"
Eric Clapton Albums Ranked Worst to Best
More From Ultimate Classic Rock