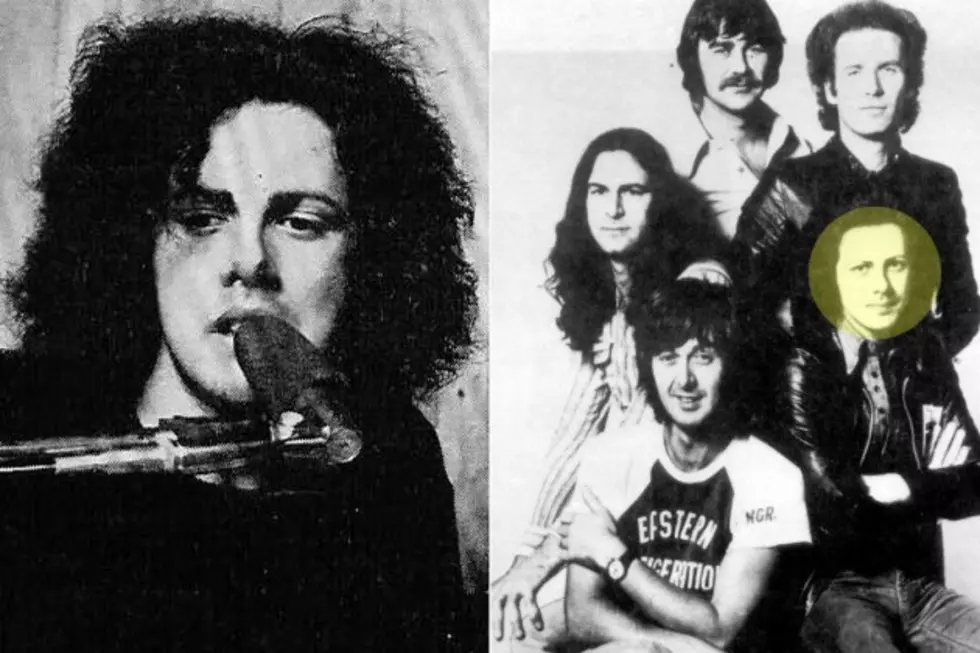 Former Spencer Davis Group and Axis Point Member Eddie Hardin Dies at 66
EddieHardin.com
Eddie Hardin, a singer and keyboard player best known for his stints in the Spencer Davis Group and Axis Point, has passed away at the age of 66.
Hardin started his recording career in the mid-'60s, releasing a single with A Wild Uncertainty before joining up with the Spencer Davis Group, who were reshuffling their lineup following the departures of Steve Winwood and his brother Muff. This version of the Group released one album, 1968's With Their New Face On, before turnover struck again, with Hardin and drummer Pete York splitting to form their own band, the aptly named Hardin & York.
Both men returned to the Spencer Davis Group several years later, recording 1973's Gluggo and 1974's Living in a Back Street before splitting up again; at this point, Hardin & York resumed activity for a brief period, although the duo had ground to a halt by the end of the '70s, when Hardin helped spearhead the short-lived outfit Axis Point.
Following Axis Point's demise, Hardin resumed the solo career he'd begun in the early '70s, releasing a series of albums that included 1985's Eddie Hardin & Zak Starkey's Musical of Wind in the Willows and 2000's Just Passing Through. He also co-wrote a number of tracks on The Butterfly Ball and the Grasshopper's Feast, a concept album and live rock opera project spearheaded by Deep Purple bassist Roger Glover.
Classic Rock Magazine reports that Hardin passed after suffering a heart attack "while relaxing in a swimming pool," and quotes a passage from a post at his site that reads in part, "A master of memorable tunes, without whom there wouldn't be the fantastic 'Love Is All' that Ronnie James Dio sang, Eddie will be sorely missed."
See Other People We've Lost in 2015
More From Ultimate Classic Rock