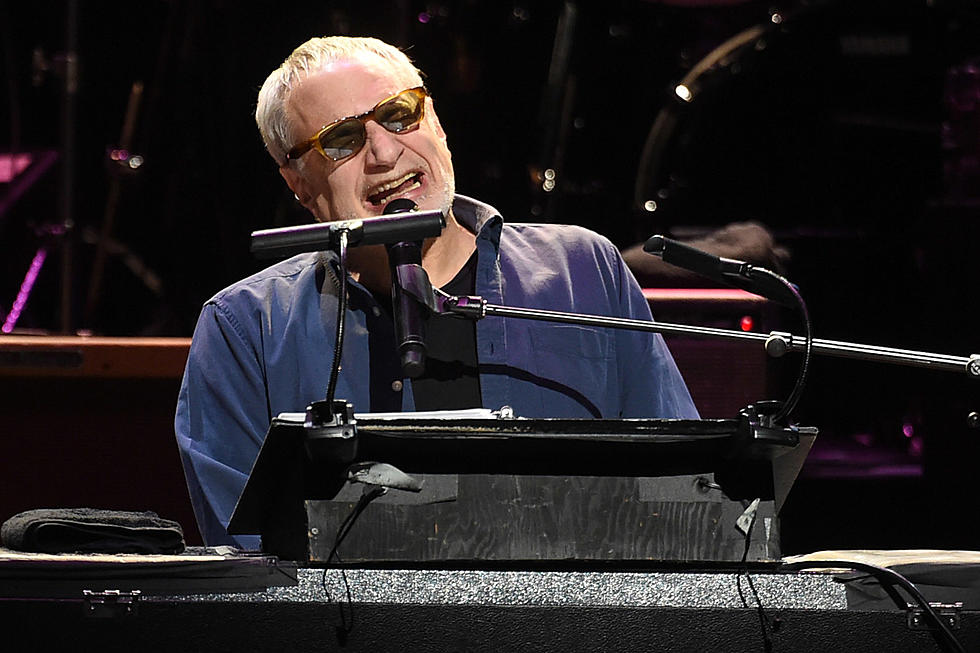 Donald Fagen Out of Hospital Following Illness
Jamie McCarthy, Getty Images
Donald Fagen is reportedly out of the hospital following an unspecified illness that forced Steely Dan to withdraw from several tour stops.
Steely Dan had been serving as the opening act for the Eagles' Long Goodbye farewell tour. Fagen and his band last performed on the Sept. 20 show in Elmont, New York. Sheryl Crow replaced Steely Dan and opened Eagles concerts on Oct. 5 and 6. Steve Miller stepped in for the Oct. 9 show and will serve as the temporary replacement moving forward, with the exception of an Oct. 15 performance in Pittsburgh, where touring Eagles member Vince Gill will also perform as the night's opener.
The exact nature and severity of Fagen's illness has yet to be revealed. The Indy Star noted that five members of the Eagles' road crew tested positive for COVID, however it's unclear if Fagen was battling the same issue or a different ailment.
READ MORE: The Best Song From Every Steely Dan Album
When Will Steely Dan Rejoin the Eagles' Tour?
According to Steely Dan's website, the band will resume touring alongside the Eagles starting Nov. 2 in Atlanta. The beloved rock groups have a total of seven shows lineup up together in the remainder of 2023, with an additional pair of dates – Jan. 5 and 6 – at the Kia Forum in Los Angeles.
It's unclear as to whether Steely Dan will remain the opener for further Long Goodbye shows, or if the Eagles plan to bring another act with them on the road. The "Hotel California" hitmakers previously admitted that the farewell trek will be a drawn out affair that's likely to stretch into 2025.
"We hope to see as many of you as we can before we finish up," the Eagles said in an earlier statement. "Most importantly, we thank you from the bottom of our hearts for embracing this band and its music. At the end of the day, you are the reason we have been able to carry on for over five decades. This is our swan song, but the music goes on and on."
Steely Dan Albums Ranked
Steely Dan's recorded output fell into three separate, yet very distinct eras. But which one was best?
Gallery Credit: Nick DeRiso
More From Ultimate Classic Rock