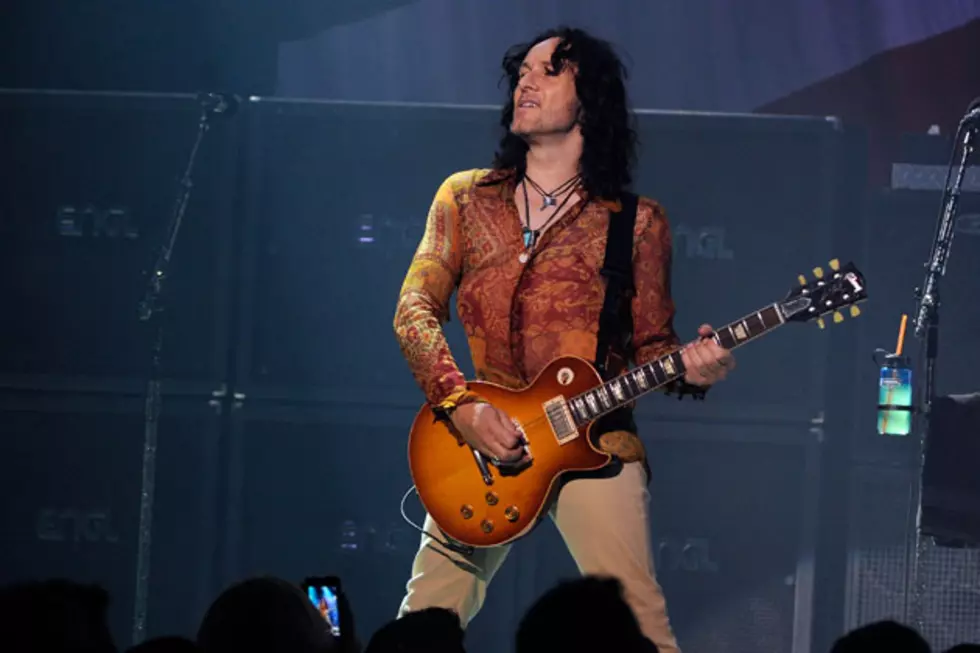 Def Leppard's Vivian Campbell Reveals Cancer Diagnosis
David Becker, Getty Images
Def Leppard guitarist Vivian Campbell revealed his cancer diagnosis this afternoon. Campbell says he has Hodgkin's Lymphoma and is two months in to the six months of prescribed chemotherapy. He'll tour with the band on the European and North American tours this June and July.
"Hodgkin's has an over 80% cure rate," the 50-year-old said in a Facebook post, "so by my reckoning, if you're going to have a cancer, Hodgie's is the one to have!" He adds that he's feeling "spiffy" and just wanted to give fans fair warning when they see him on stage.
"Me and my new aerodynamic hairstyle (read: no hair) are going on tour this summer with the band and I don't want anyone to be so shocked by my new look that they ask for a refund. Simple economics, really."
Campbell received the diagnosis on March 11 after five months spent trying to find a cure or reason for a lingering cough. A doctor final took an X-ray and CAT scan to reveal enlarged lymph nodes. The biopsy came on the first day of rehearsals for the Viva Las Vegas shows.
"My family, friends and bandmates have all been extremely supportive through this and I look forward to a summer full of shows with both Def Leppard in June/July and the debut of Last In Line this August." The Last in Line Tour is Campbell's reunion tour with the other surviving members of Dio.
More From Ultimate Classic Rock