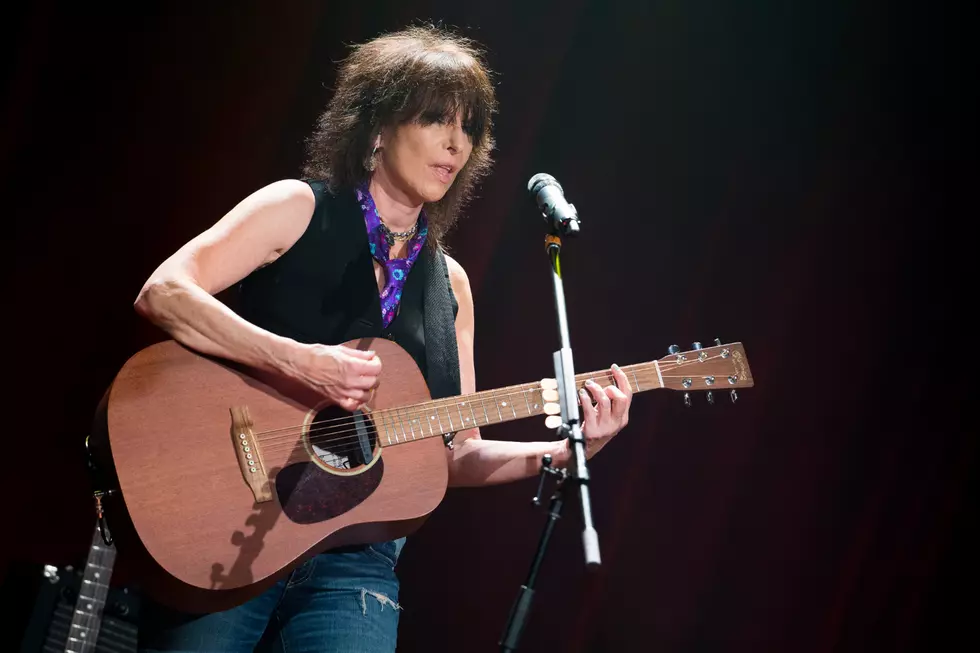 Hear Chrissie Hynde Cover the Kinks' 'No Return' for New Album
Terry Wyatt, Getty Images
Chrissie Hynde has unveiled her version of "No Return," a tune originally recorded by the Kinks. The sultry, jazzy cover is featured on Hynde's upcoming album, Valve Bone Woe.
The Pretenders frontwoman has long admired the Kinks. She covered their song "Stop Your Sobbing" on the Pretenders' self-titled debut album and later recorded a version of "I Go to Sleep," a track penned by Kinks frontman Ray Davies for fellow British rock band the Applejacks. Davies and Hynde also have romantic history; the two dated in the '80s and have a daughter together.
"No Return" first appeared on the 1967 album Something Else by the Kinks. Though the song has been around for decades, Hynde only came upon it recently. "I wasn't really familiar with it," the singer explained in an interview with Billboard, noting that producer Marius de Vries brought the track to her attention.
The song's Brazillian vibe appealed to the Pretenders songstress. "It sounds like Ray Davies' attempt -- more than an attempt, it was a successful venture to do something along those lines," she confessed, adding that she's "been wanting to do stuff that's more Brazilian."
Despite her previous connection with Davies, Hynde said she hasn't given the Kinks singer a preview of her cover. "It never occurred to me," Hynde admitted. "The album's not out, so I guess he hasn't heard it, but I have no idea. I can only imagine any songwriter's happy when someone covers their song -- why shouldn't they be? Even if it's bad, they're still covering your song."
You can hear Hynde's version of "No Return" below.
Valve Bone Woe features jazz-style covers on a variety of tracks, including the Beach Boys' "Caroline, No," Frank Sinatra's "I'm a Fool to Want You" and Nancy Wilson's "How Glad I Am."
"I'm not hugely interested in branching out into other musical genres, being a devout rock singer as such, but jazz is something I grew up around," Hynde previously revealed. "I often bemoan what I regard as a decline in melody in popular music and I wanted to sing melodies. Plus, I have a penchant for cover songs, it's the surprise of singing something that I didn't think of writing myself that turns me on."
Valve Bone Woe comes out Sept. 6.
The Best Albums From More Than 100 Classic Rock Acts
More From Ultimate Classic Rock