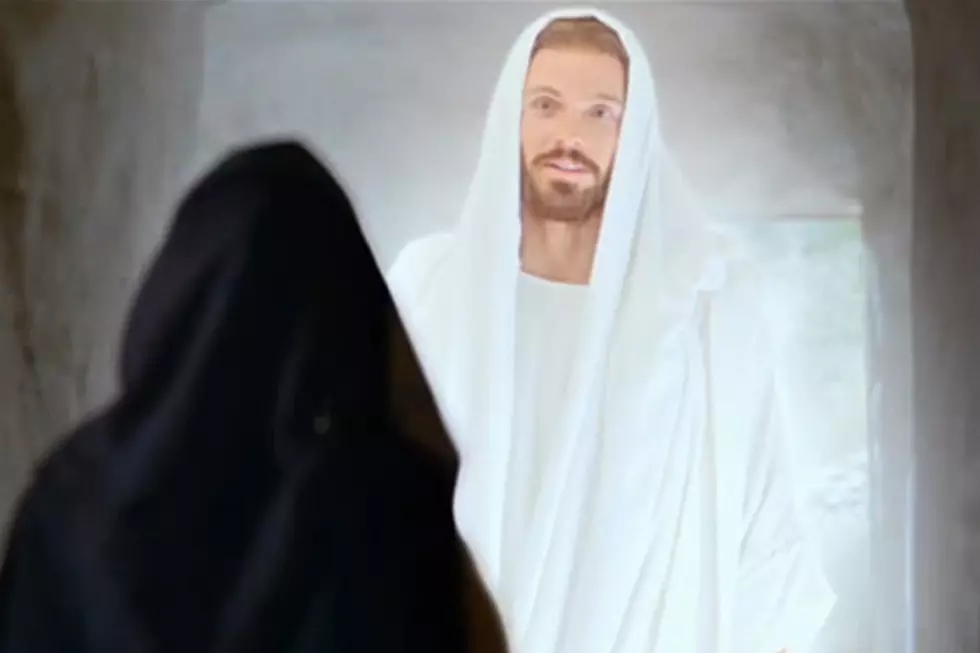 Rock's Most Miraculous Career Resurrections
YouTube
If we've learned one thing from comic books, soap operas and the Bible, it's that death isn't always the end of the road. Just take a look at the following stories of rock's most miraculous career resurrections, and see how once famous and popular artists such as Aerosmith, Lynyrd Skynyrd and the Allman Brothers Band managed to pull themselves out of oblivion and return to the glorious sunlight of stardom:
10

We start with a slightly obscure artist, but also with a pretty much unbeatable story of career resurrection – the one achieved by underground legend Roky Erickson. After various mental illnesses completely compromised his ability to create music or even function in society for decades on end, the erstwhile driving force behind late '60s psychedelic pioneers the 13th Floor Elevators found help – and a dedicated cult following – still waiting for him, and continued to perform regularly until his 2019 death.

9

For years and years, the New York Dolls' career resembled a cautionary tale explaining exactly what NOT to do when trying to make it as a rock and roll band. But, after three decades spent in a state of "forced retirement," and having buried almost as many former band members as were still breathing, the Dolls miraculously re-emerged in 2005. In doing so, they laid a strong claim to their proto-punk glam tiaras, courtesy of multitudes of fans they had influenced over the years.

8

In terms of sheer, odds-against improbability, none of our other career resurrection candidates rival Iggy Pop's 2003 revival of the Stooges — arguably the most self-destructive band in history! But after 30 years in which they exiled to the footnotes of rock history, the Stooges went on to enjoy a decade-plus run of touring to mass global acclaim, and even recorded two new albums. Long-deceased original bassist Dave Alexander was replaced by Minutemen legend Mike Watt when the group reformed, and in recent years it's been a bit of a sad tale of attrition for the other founding members. Guitarist Ron Asheton died in 2009, and was replaced by Raw Power-era axeman James Williamson. His drumming brother Scott's 2014 passing leaves Pop as the last man standing, and the band's renewed future very much in doubt.

7

Bob Dylan has experienced at least two significant career resurrections. The first came in the mid-'70s, when he emerged from a period of sometimes-frustrating genre-wandering with the dazzlingly sharp Blood on the Tracks. The most recent began in 1997, when Time Out of Mind kicked off a series of strong albums that fans who slogged through duds like 1988's Down in the Groove and 1990's Under the Red Sky thought might never happen.

6

The history of Fleetwood Mac is filled with ups, downs, drama, and lineup changes. But they never found themselves in worse career shape than they did with 1995's Stevie Nicks and Lindsey Buckingham-less (and commercially dead-on-arrival) album Time. Luckily, the duo returned to reunite the classic Rumours lineup for the chart-topping 1997 live album The Dance. Christine McVie later left, and there were breaks for solo projects, but the four-piece version of the group continued to sell out shows across the world. Buckingham's dismissal and McVie's 2022 death have clouded the band's future, but we know better than to count out Fleetwood Mac.

5

Here's another band that could easily be on this list for one of two different career resurrections. Things turned so bad so quickly for Kiss, the late-'70s heroes of arena rock, that they weren't even able to mount a U.S. tour for their 1980 album Unmasked. Two return-to-form albums and the removal of their trademark makeup returned them to platinum status in 1983, but by the mid-'90s they were making trend-chasing grunge albums and staging their own nostalgia-mining convention tours. Their solution was obvious, inevitable and highly profitable: The four original members reformed, donned their famous makeup and again became the kings of the night time world – at least for a little while.

4

For years following their messy 1980 breakup, Eagles alum Don Henley frequently stated that the mega-selling '70s superstars would only reunite when "hell freezes over." So it was entirely fitting that the band should choose that very phrase as the title of their 1994 comeback live album. They've remained a major concert draw, even after Glenn Frey's sudden death in January 2016.

3

The Allman Brothers Band endured far more than their fair share of tragedy in one career – particularly the untimely and eerily connected early-'70s deaths of Duane Allman and Berry Oakley. The remaining members rallied for the hit 1973 album Brothers and Sisters, but struggled to stay unified over the next decade then broke up seemingly for good in 1982. Happily, seven years later the group reunited and quickly reclaimed their spot in the rock world. Then, with help from guitarists Warren Haynes and Derek Trucks, the Allmans even weathered the 2000 departure of Dickey Betts and continued to enjoy a long run as one of rock's most popular live attractions until 2014, when they finally called it quits.

2

No band – not even the seemingly cursed Allman Brothers Band – has ever come back from a bigger loss than Lynyrd Skynyrd. On the eve of a massive commercial breakthrough, the group lost three members, including singer and lyricist Ronnie Van Zant, in a 1977 plane crash. Ten years later the surviving members reunited and recruited Van Zant's brother Johnny for what was originally intended to be a one-off tour but instead has turned into a decades-long second life. The death of guitarist Gary Rossington, the band's last original member, once again had fans question how long Skynyrd could continue -- yet, the band insists they'll soldier on.

1

How down and out was Aerosmith's career as the '80s hit their midway mark? Low enough that this bastion of American hard rock royalty was barely hanging onto their hard-won sobriety, while getting schooled by dozens of flashy pop metal upstarts who were recycling almost all of the legendary band's tricks (along with Van Halen's, of course). But, by taking a page from these disciples (and creating a genre-busting version of "Walk This Way" with rap sensations Run-D.M.C.), the wily Bostonians were soon beating the youngsters at their own game — at record stores, on the radio and and even with MTV!
More From Ultimate Classic Rock