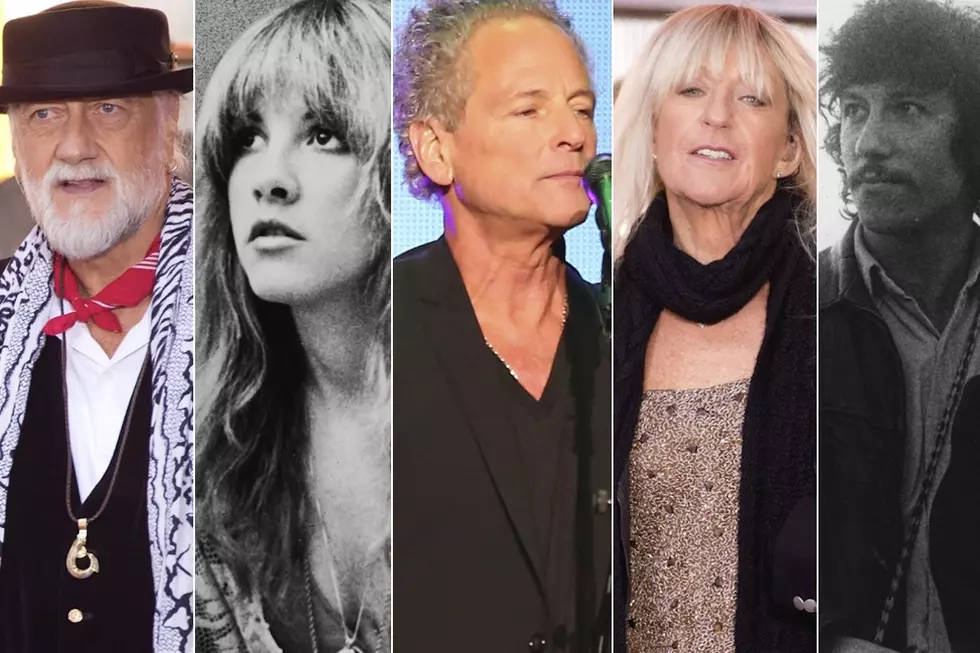 Fleetwood Mac Lineup Changes: A Complete Guide
Noam Galai / Hulton Archive / Neilson Barnard / Noam Galai / Hulton Archive, Getty Images
The following chronicle of Fleetwood Mac lineup changes is like surveying a mighty tree with deep roots and many, many branches. Since their inception back in 1967, this ever-evolving group has thrived, dived, and survived through more than a dozen lineup changes – so far.
Over their 50-plus year career, the group evolved from an underground blues band somewhat uncomfortably fronted by guitar hero Peter Green into one of the most popular pop-rock groups of the '70s following the addition of Lindsey Buckingham and Stevie Nicks. In fact the only two constants for every twist and turn have been drummer Mick Fleetwood and bassist John McVie.
Fleetwood Mac was initially powered along by guitarists Jeremy Spencer and Danny Kirwan; the former Christine Perfect began collaborating with them on their second album. She later married stalwart bassist John McVie, and began an ever-more-important contributor through the '90s. The period between their early blues-rock days and when Rumours elevated Fleetwood Mac to superstar status featured important, if often overlooked, contributions from Bob Welch and Bob Weston, who replaced the now-departed Green and Spencer.
Members continued to go their own way: Buckingham left after 1987's Tango in the Night; Nicks' left after 1990's Behind the Mask and Christine McVie left after 1995's Time, though they all returned. Christine later retired, then unretired, and then Buckingham left again. But as you'll see in the following guide to Fleetwood Mac lineup changes, the group always remained ...
More From Ultimate Classic Rock