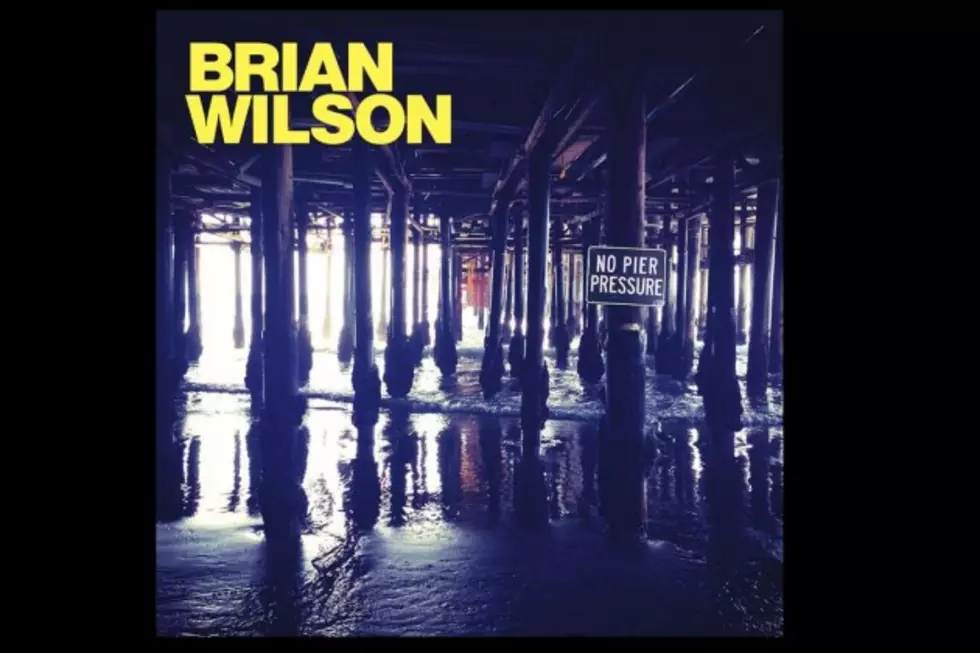 Brian Wilson Announces Release Date and Track Listing for 'No Pier Pressure'
Capitol
Weeks after unveiling the cover art for his new solo album 'No Pier Pressure,' Brian Wilson has revealed the track listing -- and announced an April 7 release for the LP.
In addition to the standard 13-track version, 'Pier' will also be available in a deluxe 16-track edition, as well as a double-LP edition that collects all 16 tracks on 180-gram vinyl.
The 'No Pier Pressure' sessions found Wilson working once again with producer Joe Thomas, who helmed his 1998 solo outing 'Imagination' as well as the Beach Boys' 2012 reunion effort 'That's Why God Made the Radio.' Setting up camp at Ocean Way Studios in Los Angeles, Wilson enlisted a lengthy list of collaborators that included his former Beach Boys bandmates Al Jardine, David Marks and Blondie Chaplin, as well as Kacey Musgraves, fun.'s Nate Ruess and She & Him's Zooey Deschanel and M. Ward, all of whom were backed by a band of session veterans rounded out by Don Was, Jim Keltner, Dean Parks and Kenny Aronoff.
Although Wilson says some tracks were written in the studio during the sessions, 'No Pier Pressure' has its roots in the Beach Boys' 2012 tour, when Wilson and Thomas started collaborating on new songs; initially, plans called for an ambitious multi-album set, though at this point it isn't clear whether the unused tracks -- some of which feature appearances from Wilson's former tourmate Jeff Beck -- will be put to use.
Brian Wilson, 'No Pier Pressure' Track Listing
'This Beautiful Day'
'Runaway Dancer' [featuring Sebu Simonian]
'What Ever Happened' [featuring Al Jardine and David Marks]
'On the Island' [featuring She & Him]
'Our Special Love' [featuring Peter Hollens]
'The Right Time' [featuring Al Jardine and David Marks]
'Guess You Had to Be There' [featuring Kacey Musgraves]
'Tell Me Why' [featuring Al Jardine]
'Sail Away' [featuring Blondie Chaplin and Al Jardine]
'One Kind of Love'
'Saturday Night' [featuring Nate Ruess]
'The Last Song'
'Half Moon Bay'
Deluxe Edition bonus tracks:
'Don't Worry'
'Somewhere Quiet'
'I'm Feeling Sad'
See the Yearbook Photos of Brian Wilson and Other Rockers
More From Ultimate Classic Rock