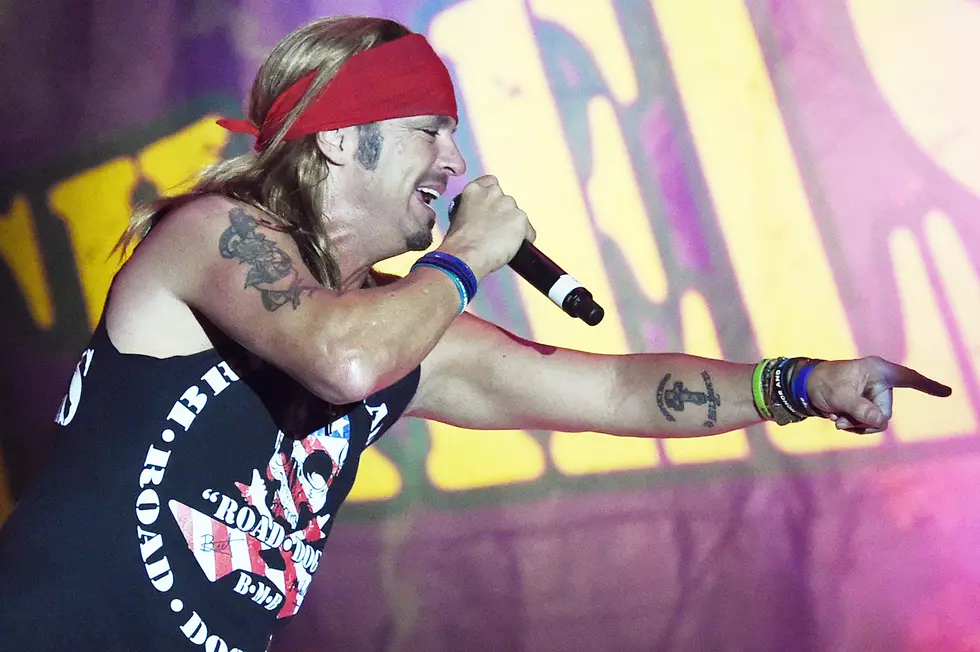 Bret Michaels Threw 'Good Vibes' to Encourage Motley Crue Reunion
Rick Diamond, Getty Images
However, he did say he had some involvement in persuading Motley Crue to reunite five years after they vowed never to tour again.
An announcement is expected at 4.30PM ET today, but before that, Michaels discussed the rumors about the three-band roadshow that have been circulating for weeks.
"Here's what happened: Everyone who knows this about me, I came in the spirit, right?" Michaels told Bionic Buzz (via AntiMusic). "I always try to throw what I call gratitude and a positive attitude out there. So I kept throwing the good vibes out there. I said, 'It would be insane for the fans if we had Def Leppard and Poison, and then if Motley Crue would pull it back together, that would be incredible.' ... It's only a rumor right now, but I'm thinking this week early, we may be mentioning something. It'll be incredible."
Michaels was also asked about the possibility of all three bands taking part in a finale at the end of each concert.
"Everyone knows when they come out on the road with me, I bring everyone up onstage," he said. "It's like a big jam at the end of the night. We're hoping that that's gonna happen. But no matter what happens, I ask for one thing: that all the bands on this put an amazing, amazing show on for the fans. That's all. Everyone's having fun … we want the fans to have fun, but I wanna have the time of my life too."
12 Farewell Tours That Weren't Actually Goodbye
More From Ultimate Classic Rock