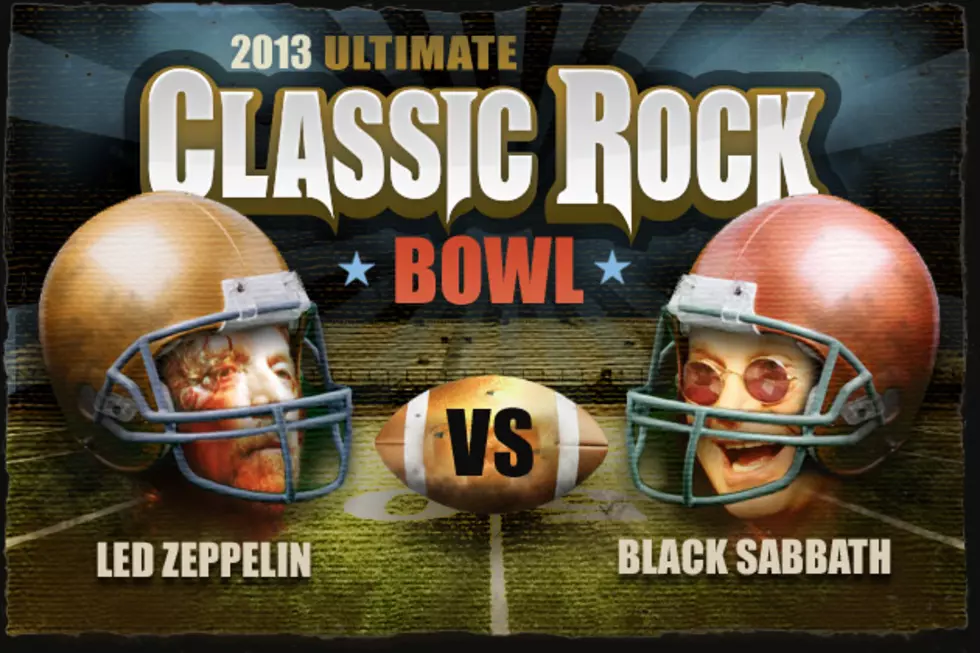 Black Sabbath Vs. Led Zeppelin – Ultimate Classic Rock Bowl 2013, Round One
Ultimate Classic Rock
The third match in our 2013 Ultimate Classic Rock Bowl finds two of the most iconic and influential groups of all time -- Led Zeppelin and Black Sabbath - fighting for the chance to advance. Over the next month, 16 of rock's biggest bands will square off against each other in a series of single-elimination battles to determine the genre's true champion.
It would be easy to picture either one of these legendary acts going all the way and hoisting the (imaginary) 2013 Ultimate Classic Rock Bowl championship trophy when the winner is announced Feb. 4 — the day after Super Bowl XLVII.
So which dream-team lineup will move on to the quarterfinals — Robert Plant, Jimmy Page, John Bonham and John Paul Jones? Or Tony Iommi, Ozzy Osbourne, Bill Ward and Geezer Butler? That's up to you; all you need to do is register your vote below. The polls for all eight first round matches close on Sunday, Jan. 13 at 11:59 PM ET.
You can vote once every hour, if you really want to stack the odds in your favorite band's favor!
More From Ultimate Classic Rock