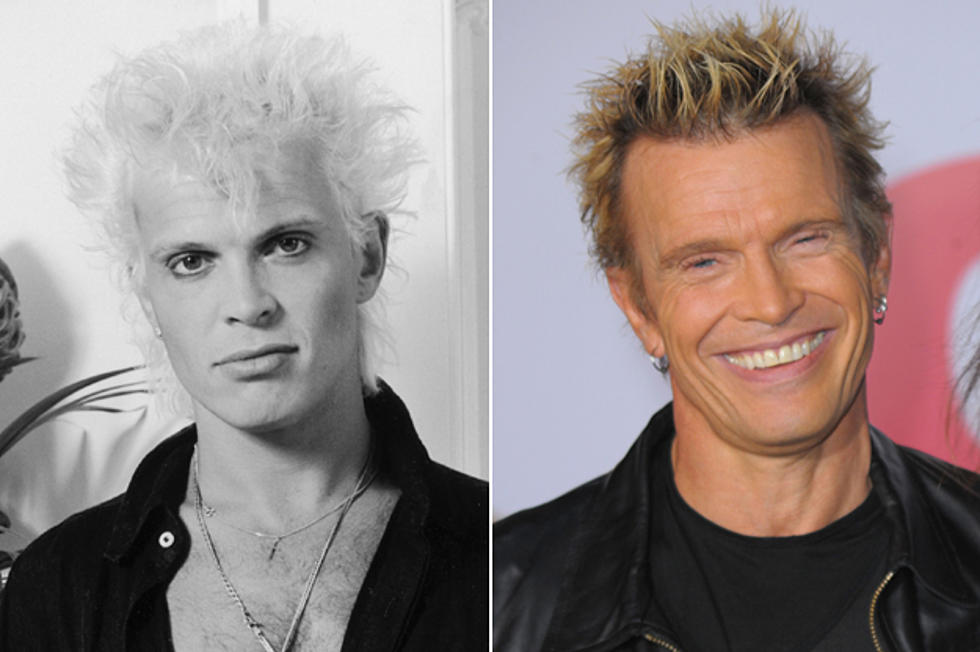 Billy Idol – Then and Now
As one of MTV's earliest stars, Billy Idol was pretty much all over the radio and TV in the 1980s -- and he still rocks just as hard today.
Born in England 56 years ago with the very proper British name of William Michael Albert Broad, Idol was a major fan of punk music, and even joined an early iteration of Siouxsie and the Banshees in 1976 before co-founding the band Generation X.
While he was a huge devotee of the Sex Pistols, he's since explained that unlike punk-pioneers the Pistols and the Clash, he actively embraced artists like Elvis Presley, the Beatles and the Rolling Stones and incorporated their influences into his music.
He struck out on his own in 1981, becoming an MTV staple in the years that followed with songs like 'White Wedding,' 'Dancing with Myself' and 'Rebel Yell.' His star faded in the latter part of the decade, but a brilliant cameo in the 1998 Adam Sandler film 'The Wedding Singer' introduced him to a whole new generation of music fans.
Idol's last studio album was released six years ago, but he continues to successfully tour, doing solo shows and appearing in music festivals. And while he's now a devoted father of two and his hair's a little (okay, a lot) less blond than it was in 1985 when the photo on the above left was taken, fans report his concerts are still every bit as energetic as they were back then.
More From Ultimate Classic Rock