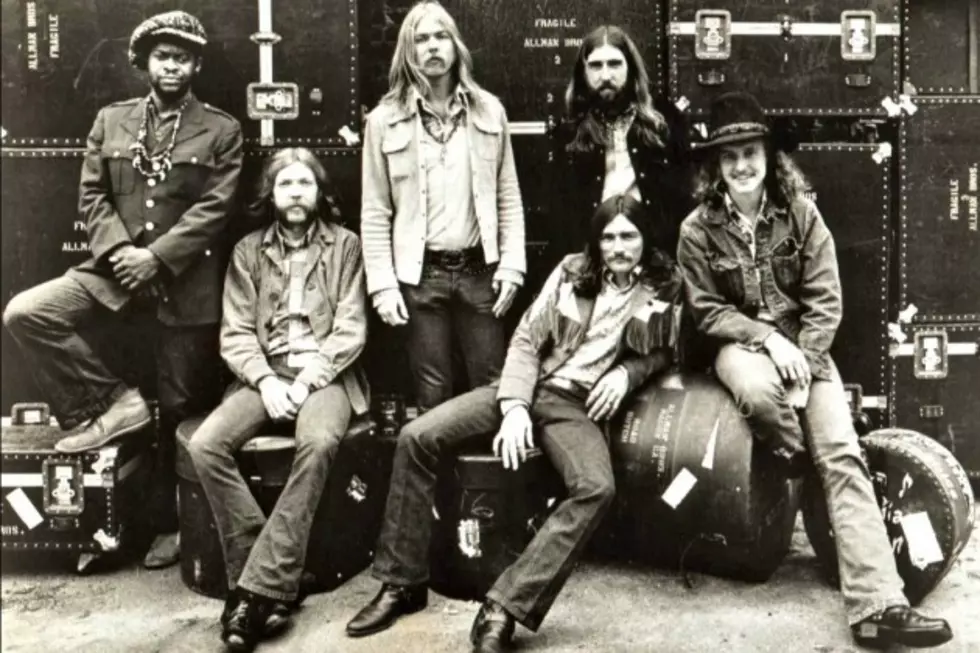 Gregg Allman Says Duane Allman's Death Left the Allman Brothers Band Without a Leader
Capricorn
"Every organization, I guess, needs a leader, a focal point — somebody [to] say, 'Go, stop,'" Allman told Newsday in advance of his solo band's Aug. 29 stop at Jones Beach. "That's something Allman Brothers, after my brother, never had. It was just a bunch of head chefs together."
Not that Allman is necessarily copping to any regrets about keeping the group together — but he does seem to think the band's final shows, which took place last fall, may have come a little too late. "Listen, now, don't get me wrong," he continued. "I'm not saying anything down about the Allman Brothers. It was a beautiful experience. It might have lasted a little bit long."
Allman, who recently issued a new live CD/DVD package, has gone on record as saying he'd be open to a reunion with his former Allman Brothers bandmate Dickey Betts — but even if that never comes to pass, he sounds perfectly at peace with his past, and insists he's been rejuvenated by the musicians he's currently performing with.
"These guys pumped new life into me, man — all of a sudden I was 25 years old again," he continued. "Every time I go onstage, I say a little prayer: 'God, if this is my last one, may you make it my best one.'"
See the Allman Brothers Band and Other Rockers in the Top 100 Albums of the '90s
Warren Haynes on Pink Floyd, Neil Young and Mountain Jam
More From Ultimate Classic Rock