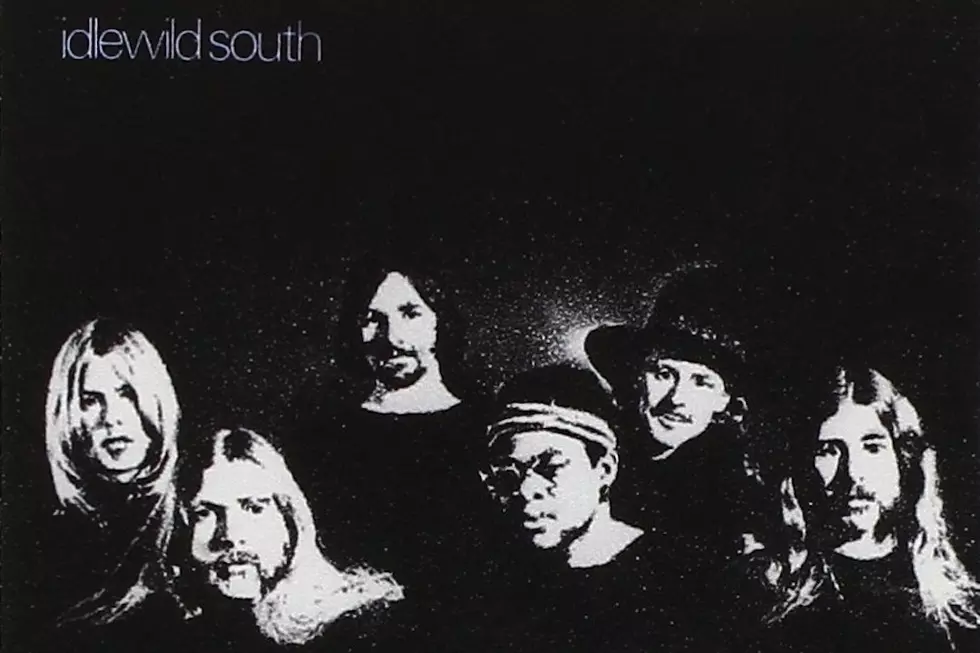 How 'Idlewild South' Became Dickey Betts' Coming-Out Party
Capricorn
Idlewild South, viewed now as a big-bang moment for Southern rock, heralded the arrival of the figure who would save the Allman Brothers Band.
Gregg Allman wrote most of the songs, and band leader Duane Allman's distinctive guitar provides the album with its signature sound. But Idlewild South, released on Sept. 23, 1970, also served as a coming-out party for Dickey Betts.
Betts' "Revival" opened this sophomore release, and gave the group their first charting single. His emotion-packed instrumental "In Memory of Elizabeth Reed," meanwhile, imbued Idlewild South with its soul. The group's fleet rearrangement of the Muddy Waters classic "Hoochie Coochie Man" also dated back to bassist Berry Oakley's pre-Allmans collaboration with Betts, in a band called the Second Coming.
All of it served as a foundation moment for the quickly emerging Betts, who would play a central role in keeping the Allman Brothers afloat in the period following Duane Allman's death in a motorcycle accident.
The title for "In Memory," Betts has said, came to him during one of his regular writing sessions in a graveyard in Macon, Ga., where he spotted the late Elizabeth Reed's name. The larger inspiration for the song, however, was from somewhere else entirely: A tryst Betts had with Boz Scaggs' girlfriend. In time, however, the cemetery setting became part of the legend, and then the legend became something more.
"Some writer once asked me how I wrote the song and Duane said, 'Aw, he fucked some girl across the tombstone,'" Betts once recalled. "You can imagine how the girl I wrote it for felt after that."
Listen to the Allman Brothers Band Perform 'Midnight Rider'
Just as much lore has grown up around how "Midnight Rider" came to be. Gregg Allman's best-known cut from Idlewild South, the track emerged from a discussion with roadie Robert Payne – who receives a co-writing credit. Inspired, they dashed from the Allman Brothers Band's equipment storage room to the nearby studio to try to get their new ideas down on tape. They were actually forced to break in, however, when a key couldn't be found.
Thus, the initial demo for "Midnight Rider" includes only Gregg Allman, Payne, Jai Johanny Johanson and Twiggs Lyndon on bass. Oakley came in later to contribute backing vocals, while Duane Allman – who would sit in with Eric Clapton on Layla and Other Assorted Love Songs next – made both "Midnight Rider" and Betts' "Revival" complete with well-placed guitar overdubs.
"He set fire to whoever he was working with," Butch Trucks later said of Duane Allman. "And that's what he did to us. I mean, he was very much a messiah type."
As such, most of what would soon make the Allman Brothers Band famous was already in place, beginning with the the soaring two-guitar melody lines heard on the opening "Revival" and closing "Leave My Blues Alone." All they needed was a hit album. Unfortunately, Idlewild South – though its importance has since been more completely understood – wasn't that album.
The Allman Brothers finally found that success with the release of At Fillmore East, recorded over two nights in March 1971. It was only then that the group earned their first gold record; At Fillmore East later became their first platinum LP.
By October, however, Duane Allman was dead. That left Dickey Betts to construct the Allman Brothers Band's comeback Top 10 hit.
Allman Brothers Albums Ranked
Their long, complicated history isn't always an easy one to navigate.
More From Ultimate Classic Rock