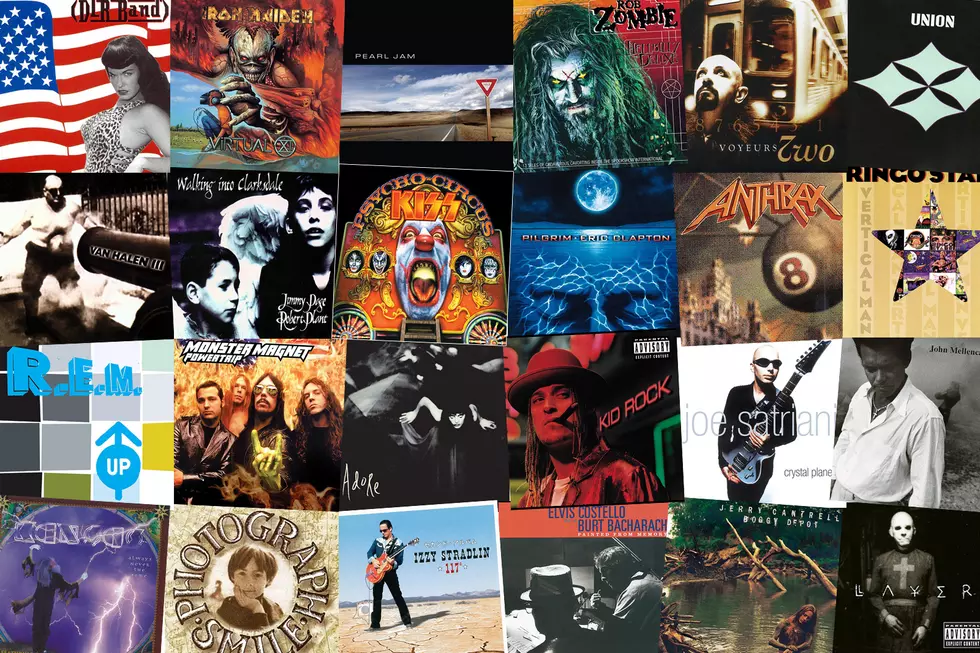 25 Albums Turning 25 in 2023
UCR
1998 was a year for new beginnings for many rock legends, and also one where some struggled to maintain their status.
Kiss made their first new album with the original lineup since 1979's Dynasty, continuing to capitalize on the reunion that had first begun on stage two years prior with a lucrative tour. But the credits didn't tell the true tale, as fans would learn in the following years that there were almost no moments where all four originals were actually in the same room for Psycho Circus.
It was more of a proper reunion when Jimmy Page and Robert Plant returned to the studio to make their first full album together of new and original material since their days together in Led Zeppelin.
R.E.M. weathered the loss of longtime drummer Bill Berry, yet when they finished making Up, they began to realize that the change had brought with it some positive reverberations.
Van Halen capped off an extremely tumultuous period which found them shifting from Sammy Hagar to David Lee Roth (briefly) and finally, Gary Cherone of Extreme. It was Cherone who drew the short straw for Van Halen III. While the combination seemed promising on paper, the California veterans received a different reaction than they might have been expecting. Which made the existence of Roth's DLR Band album (released earlier in the year) a welcome surprise.
Looking back, 1998 was a year of adventure for many classic rock artists. In our list of 25 Albums Turning 25 in 2023, we look back chronologically at the journey that took place as they were released.
25 Albums Turning 25 in 2023
Some rockers enjoyed new beginnings, while others struggled to maintain their elite status.
More From Ultimate Classic Rock