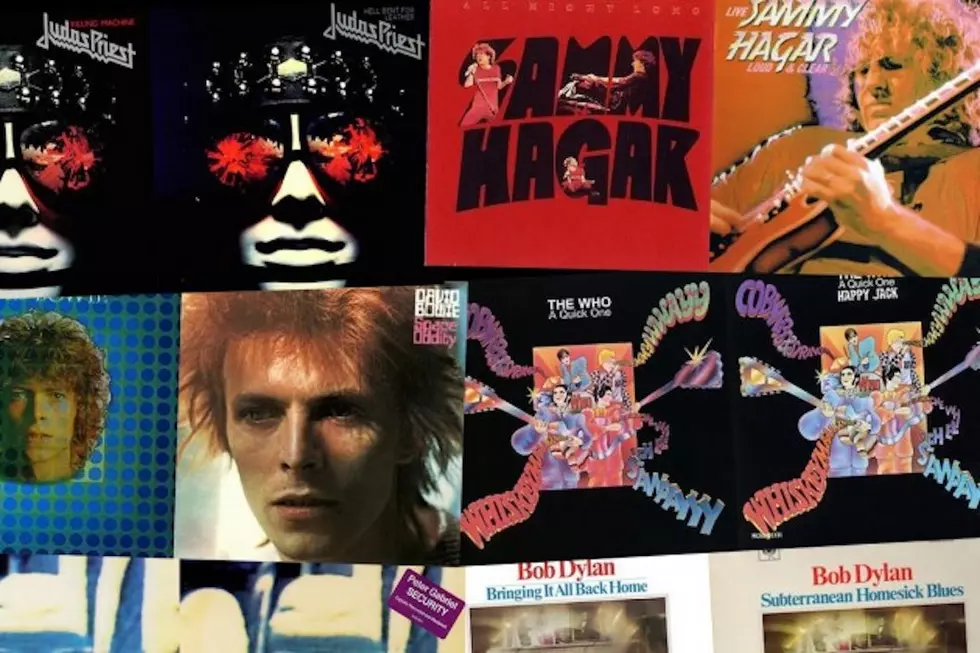 Albums Released Under Different Names
Ultimate Classic Rock
Over the past 50 years, a handful of albums by the biggest acts in classic rock have been released under two different names. The following gallery takes a look at exactly when, where and why this happened to artists such as Bob Dylan, the Who and Judas Priest.
In today's web-connected media world, it's sometimes hard to recall — or even believe — that geographic distances used to dictate musical trends in all corners of the globe. In the days before labels' international releases were streamlined, this often led to albums being given alternate titles and/or release dates in some countries, and sometimes with other songs added.
So, in the interest of clearing up some of this age-old confusion, click through the following gallery to find out more on albums that, for some reason or other, were released under different names.
More From Ultimate Classic Rock