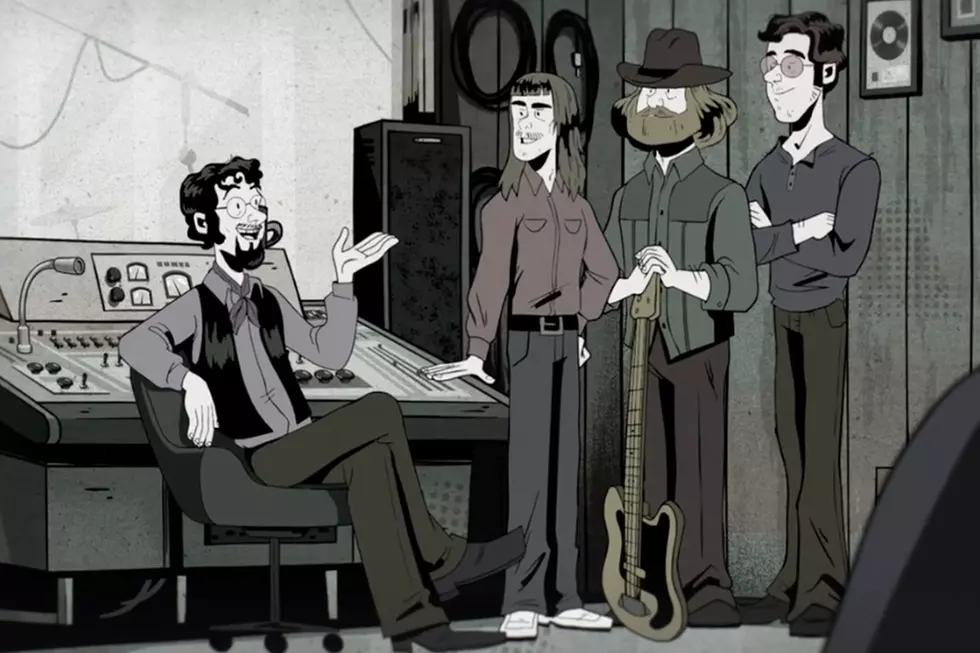 How ZZ Top Found Their Trademark Studio Sound
Eagle Rock
When ZZ Top's Billy Gibbons, Dusty Hill and Frank Beard started working towards their debut album in 1970, they hadn't yet secured that sound that became their trademark – and if manager and producer Bill Ham had had his way, they might never have found it.
The story is told in the documentary That Little Ol' Band From Texas, which was released by Banger Films in August. The band had assembled at Robin Hood Studios in Tyler, Texas for a three-day exploratory session, with assistance from the establishment's owner, Robin "Hood" Brians.
"Bill Ham was smart, and he really knew music, and he wanted a big sound – something different," Brians said in the movie. "Well, only one set of drums, one bass and one guitar – what can you do? We kept looking for a sound. I tried everything I could do. I put microphones all over the studio. I put one on the amp, I put one behind the amp, I put one in the hallway, I put one up on the ceiling."
He had an idea that he wanted to try out. "I kept telling Billy, 'Billy, I did a little trick on a record – double the guitar but sort of screw up the tuning on the strings a little bit. It gives it that 12-strong float.' And he says, 'No, no, no. No, we can't overdub.' Bill Ham made a hard, fast rule: there will be no overdubbing. So I said, 'Billy, you pick up the ball when I throw it to you.'
"I turned to Bill Ham and I said, 'Bill, you been promising these guys you gonna get 'em some ribs from the Country Tavern.' I went over and winked at Billy, and Billy picked it up. He says, 'Yeah, man, I can't play me no blues till I get me some barbecue!' Bill says, 'Okay, where is this place?'"
The place, it turned out, was over a county line and about 25 miles away, which meant that Ham would be absent for at least an hour. Brians told Gibbons to record a solo then a rhythm track that was "simple enough that you can double it." With the first version down, Brians "messed with" the guitar tuning and recorded the second take alongside it, giving them the sound they were after.
"When Bill came in with all these ribs he said, 'Damn, you didn't tell me that place was in the next county!' And I said, 'You know, Bill, we go there so much it just seems like across the street to us.' Billy says, 'Bill, we've found the sound. See what you think about this.'" Ham's reaction: "Yeah, that's it! That's the sound I want."
Gibbons observed: "It was a grand challenge; but Robin Hood could relate to the music we were delivering, and he had state of the art equipment. But more importantly, Robin Hood knew how to use it."
You can watch a trailer for the movie below:
See ZZ Top in the Top 25 Southern Rock Albums
You Think You Know ZZ Top?
More From Ultimate Classic Rock