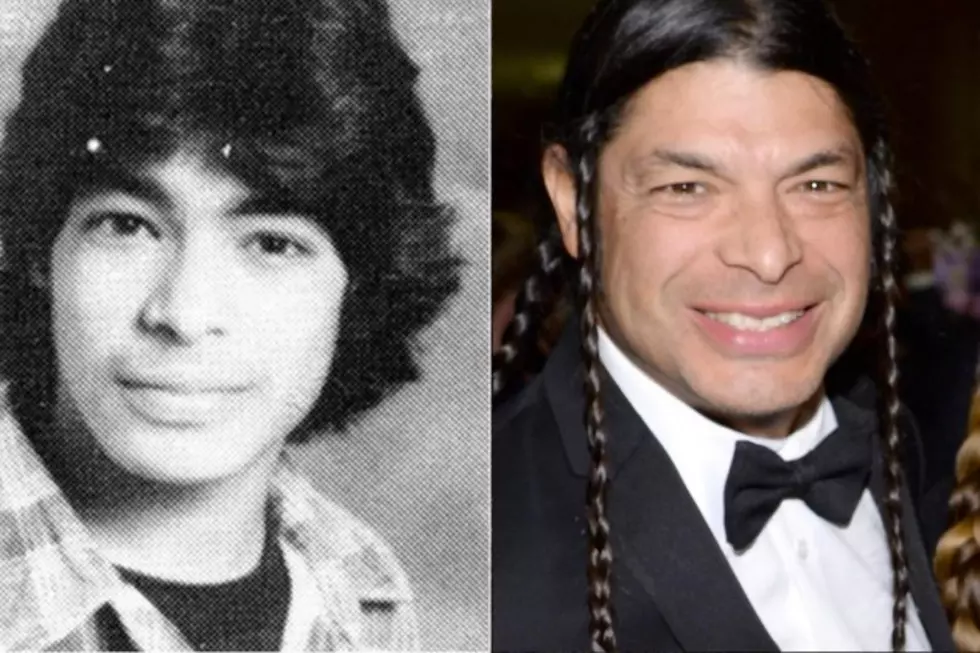 It's Robert Trujillo's Yearbook Photo!
Getty Images
Yes, it's Metallica bassist Robert Trujillo's yearbook photo! Before joining the legendary outfit, he was also a member of the influential thrash group Suicidal Tendencies, and spent time in Ozzy Osbourne's band.
Trujillo -- who bears more than a passing resemblance to professional wrestler Roman Reigns -- joined Metallica in 2003 following the departure of the group's previous bassist, Jason Newsted. Trujillo is shown auditioning for the band, and receiving a million-dollar check upon his hiring, in their 2004 documentary 'Some Kind of Monster.'
In 2014, Trujillo produced 'Jaco: The Film,' a movie chronicling the life of one of his musical heroes, jazz fusion bass pioneer Jaco Pastorius. "When you saw this guy, what he looked like and how he played, it was just its own, you know, beautiful monster, so to speak," he said.
See More Pro Wrestlers Who Look Like Metallica:
See the Yearbook Photos of James Hetfield and Other Classic Rockers:
More From Ultimate Classic Rock