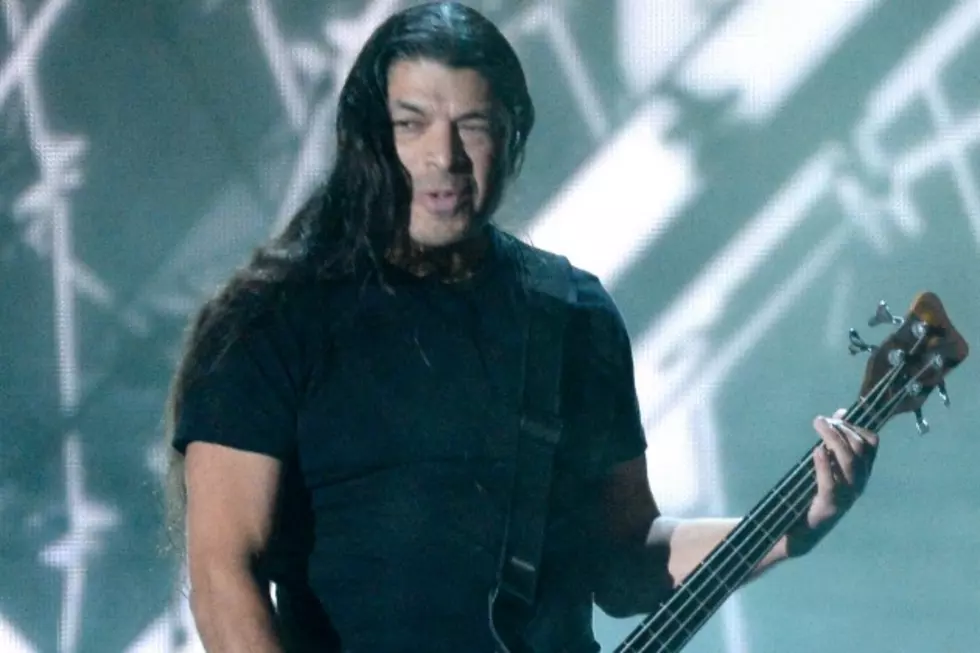 Metallica's Robert Trujillo Talks Jaco Pastorius Documentary
Kevork Djansezian, Getty Images
To non-musicians, it might seem surprising that Metallica bassist Robert Trujillo is producing 'Jaco: The Film,' a documentary about jazz legend Jaco Pastorius. But as he pointed out during a recent interview, musical inspiration transcends genre boundaries.
"You know, back in the day, being a young, inspired bass player, I started to gravitate toward jazz fusion. I almost would have called myself an elitist," Trujillo told VH1. "I got into that, and I started hearing about this bass player called Jaco -- one name, right to the point, you know -- and it was intriguing; everyone started talking about this guy. It was like, 'Whoa.' I was intrigued by the mystique of the name alone."
Trujillo's Pastorius baptism occurred in the late-'70s, when he attended a gig at the Santa Monica Civic Center. "That was when he was really full-steam ahead," he recalled. "I mean, there was baby powder on the stage -- I remember him sliding into his bass guitar like it was home plate. You know what I mean? And the backdrop was the New York City skyline or something. And it was really an entertaining experience."
He went on to describe the experience of listening to Pastorius' first solo LP as "mind-boggling" and compare it to the feeling of listening to Eddie Van Halen's work on 'Eruption.' "Here's this guy playing this composition, all harmonics and chordal movements and then he's ripping on a, it would have been 'Donna Lee', like 'What is this? A saxophone?' A fretless bass wasn't as common to the ear, so the growl and everything just kind of swept you away," recalled Trujillo. "And then when you saw this guy, what he looked like and how he played, it was just its own, you know, beautiful monster, so to speak."
The project is currently in post-production. To learn more, visit the 'Jaco: The Film' Facebook page.
More From Ultimate Classic Rock