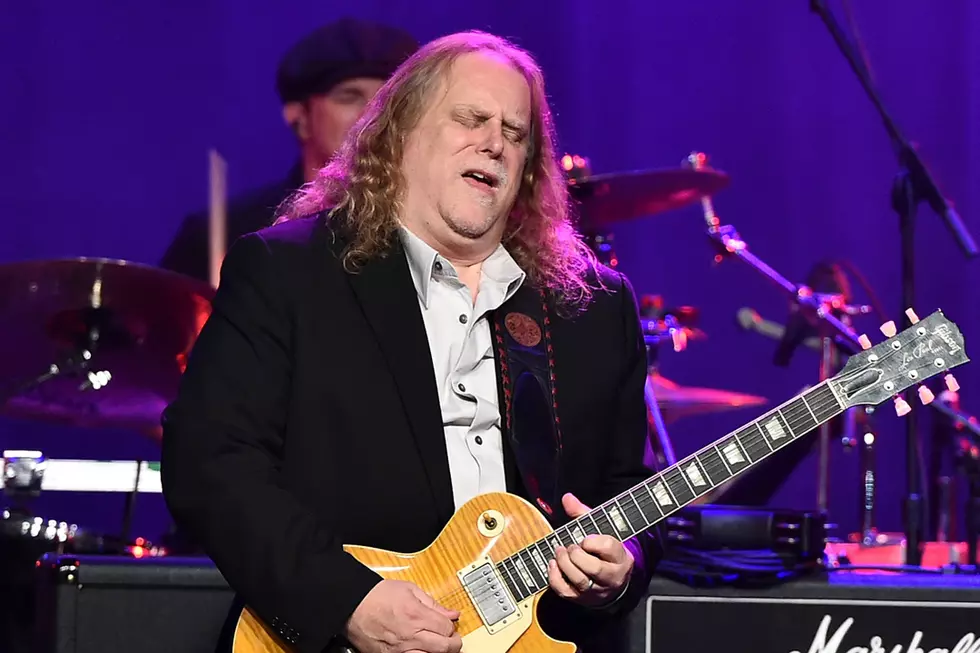 Warren Haynes Clears the Air About Leaving the Allman Brothers Band
Theo Wargo, Getty Images
As he tells Guitar Player, "The way that actually went down is very confusing. During several meetings over about a three-year span, the band decided to call it quits after the 45th anniversary. As it got closer and closer to fruition, at least one band member started getting cold feet—but keeping it together wasn't a possibility for Derek or I. We had already made plans well beyond the next year or two."
Apparently, Haynes and Trucks had a pact that if one left, the other would go, too. But while the band was still discussing this drummer Butch Trucks, Derek's uncle, broke the news — Haynes accuses Butch of saying it "accidentally on purpose" — of Derek's impending departure on the Jam Cruise, which left them with no choice but to go public.
"So we decided to make a joint statement, even though it convoluted the truth that it was a group decision to stop in 2014. It turned into an interpretation that he and I made that decision. People eventually saw so many different statements that nobody knew what to believe."
Now that he has left the Allman Brothers, Haynes has been able to revive his solo career. Next month he will release his third album under his own name, Ashes and Dust. The record, which sees him backed by American act Railroad Earth, contains songs that he's written over the past 30 years that were never able to find a home, either with the Allman Brothers Band or Gov't Mule.
See the Allman Brothers and Other Rockers in the Top 100 Albums of the '90s
Warren Haynes on Pink Floyd, Neil Young & Mountain Jam
More From Ultimate Classic Rock