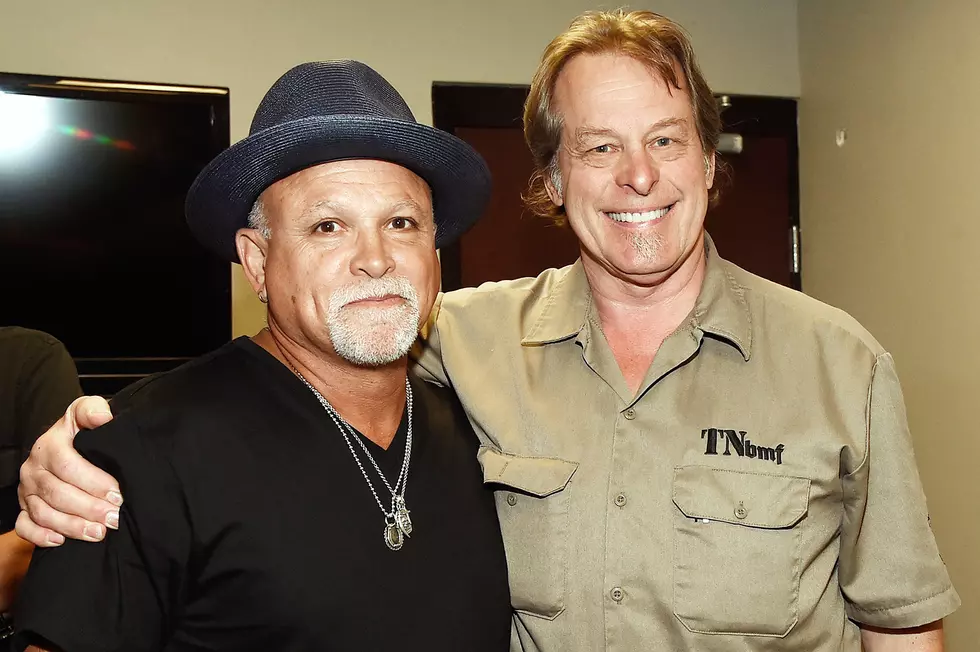 Derek St. Holmes Hopes Ted Nugent's Talent Will Outshine Politics
Rick Diamond, Getty Images
Derek St. Holmes says Ted Nugent's controversial political outbursts has damaged both of their careers.
The singer and guitarist, who fronted Nugent's band in its early years and has reunited with him on a number of occasions, told AL.com that he'd been affected by Nugent's most recent dispute, in which a show was canceled as a result of his comments on gender politics.
Asked if he believed the opinions had diminished his legacy, St. Holmes replied: "The answer to your question is yes, I do. I was leery of doing an interview with somebody in Alabama because didn't he have a gig banned or boycotted or something there?"
He continued: "I think it hurts us a little bit. It hurts the brand to get yourself involved in politics and try to play music. ... I want to go to a concert and have a good time — I don't want anybody to bring the six o'clock news by me again, especially over a loud mic. All I want to do is play music and have fun, and to make everybody else have fun."
He reflected that the band had been more successful before Nugent began attracting attention for other reasons. "Now when I go back and listen to the [1978] Double Live Gonzo! album, I think, 'Wow, if we could have just gone back to that, to everybody having a good time.' ... Should we be in the Rock & Roll Hall of Fame? Oh, yeah. But we won't be...because of politics and rhetoric."
St. Holmes expressed hope that things could change in the future, adding: "Do I think [the political comments] hurt Ted's legacy? Yes, I think it did a little bit. But hopefully his guitar playing and his attitude will supersede all that craziness as time goes on."
25 Rock Legends in Drag
It takes balls to put on a dress.
More From Ultimate Classic Rock