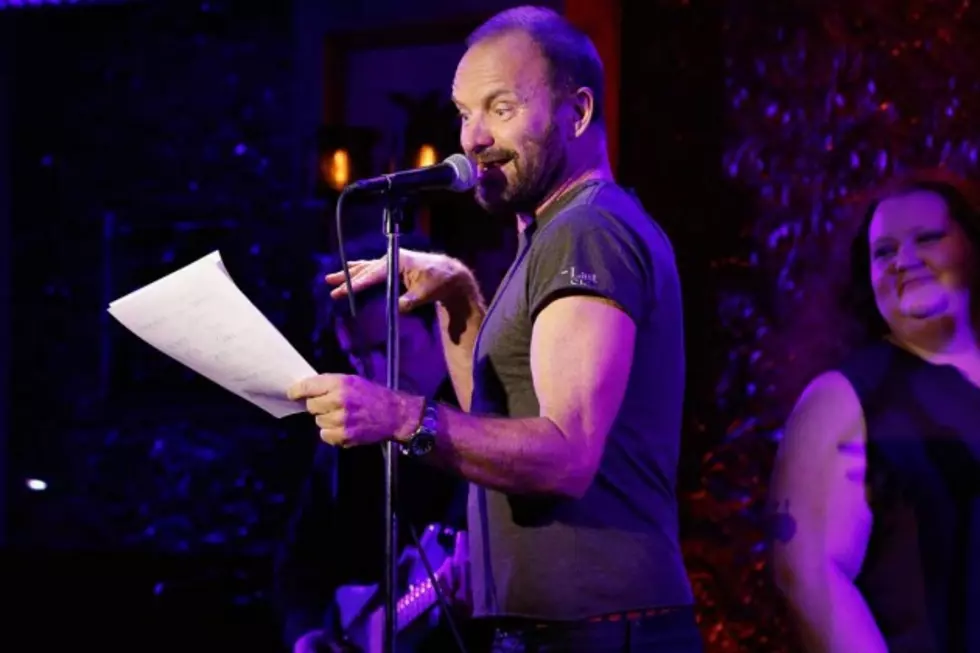 Sting's 'The Last Ship' Musical to Close
Cindy Ord, Getty Images
Looks like even Sting couldn't save his sinking 'Ship.' Even though the former Police frontman's Broadway musical 'The Last Ship' picked up in sales after he joined the cast, the show will close after he leaves the production on Jan. 24.
The musical, which is based on Sting's autobiographical 2013 album of the same name, opened on Oct. 26, and almost immediately it ran aground, with reports of dismal box-office returns.
Sting joined the cast on Dec. 9, and sales indeed picked up a little, even as his famous friends cautioned him to stay away from the wreckage. But apparently that wasn't enough to keep 'The Last Ship' afloat.
The New York Times reports that the show will close after Sting exits later this month. "We have been bewildered and saddened by our inability to sustain an audience for this musical that we deeply love," the producers said of the expensive production, which reportedly cost $15 million to launch and more than a half-million dollars each week to keep going.
For the most part, 'The Last Ship,' which Sting wrote based on his working-class upbringing in an English shipbuilding town, received good reviews from critics. But audiences generally stayed away until the singer joined the show last month. He's leaving in a few weeks to resume a tour with pal Paul Simon.
Sting retweeted the show's announcement of its closing earlier today.
See Sting's Wife in Our Video of the Hottest Rock Star Wives
See the Yearbook Photos of Sting and Other Rock Stars
More From Ultimate Classic Rock