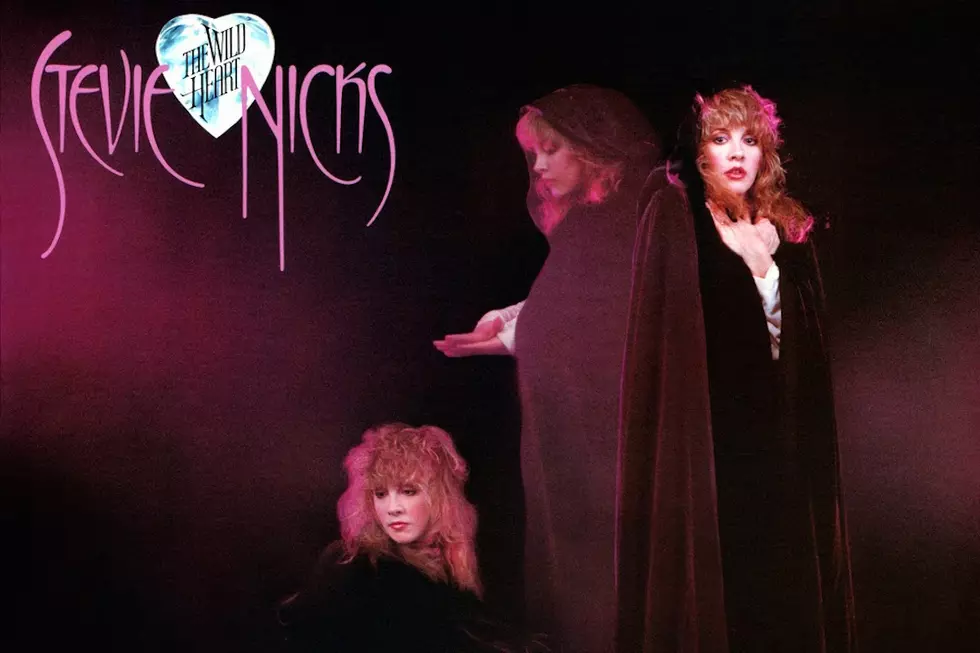 How Stevie Nicks' 'The Wild Heart' Soared When She Broke the Rules
Modern Records
Released on June 10, 1983, Stevie Nicks' The Wild Heart featured an appropriately named song: "Nothing Ever Changes." The Fleetwood Mac chanteuse played to her strengths on this second solo album – and, in keeping with her status as one of the '80s biggest stars, she sold millions.
The songs, as on her 1981 solo debut Bella Donna, were largely straightforward and pop chart-friendly, without the quirky mannerisms that often surrounded her work with Fleetwood Mac. So, we have a reference to that familiar white-winged dove from "Edge of Seventeen," this time on the Top 40 hit "Nightbird"; and a song that will remind diehards of her 1982 Mac hit "Gypsy" in "Sable on Blond."
Nicks once again asks a series of famous friends over to contribute, too – from Tom Petty ("I Will Run to You") to Mick Fleetwood ("Sable"), from the Eagles' Don Felder ("Nothing Ever Changes") to David Foster ("Nightbird").
But The Wild Heart was then, and is now, defined by its biggest hit – and its biggest risk: Her No. 5 hit "Stand Back," with its pulsing, stunningly disco-fied cadence, additional guitar work from Toto's Steve Lukather and uncredited appearance (both as impetus and as sideman) from Prince, would eventually chart for a total of 19 weeks, and sat in the Top 10 for six of them.
Watch Stevie Nicks Perform 'Stand Back'
"Stand Back" even provides a kind of road map for Stevie Nicks' lyrics, which were becoming ever more oblique and difficult to interpret. "No one knows how I feel, what I say," Nicks sings, "unless you read between my lines." That's good advice when sorting through stanzas like this one: "There is a gate; it can be guarded. Well, it is not heaven, and it has a garden. So, to the red rose goes the passion."
"Stand Back" was so inventive, and so monolithic, that it made all of that witchy-woman mysticism – and even the underrated "If Anyone Falls," a No. 14 hit that explores the billowing emotions surrounding an unrequited love – sound positively pedestrian. That's thanks in part to a groove that Nicks said was inspired by Prince's "Little Red Corvette," of course, but it's also powered along by one of her most fearless vocals.
In keeping, "Stand Back" quickly became a staple of Stevie Nicks' solo concerts; it's been part and parcel of Fleetwood Mac's setlists since 1987, as well. By then, The Wild Heart – which went to No. 5 on the Billboard charts in the summer of 1983 – was well on its way to double-platinum status, as well.
Fleetwood Mac Solo Albums Ranked
There have been more than 40 of these outside projects, which deepen and add to the band's legacy.
Stevie Nicks Talks About Life After Music
More From Ultimate Classic Rock